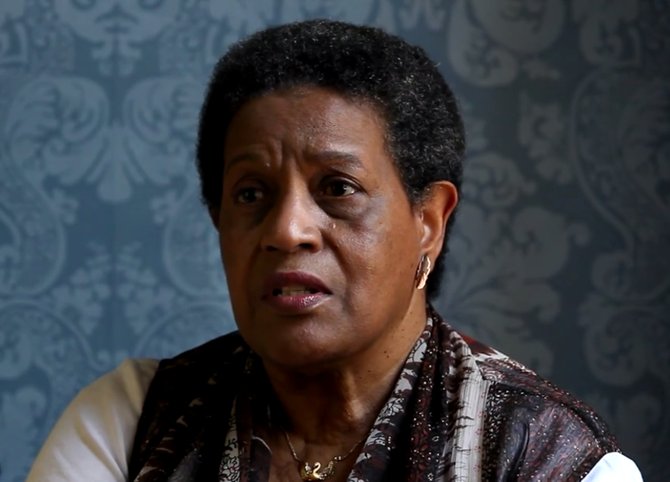 After DeVante Wiley completed a nine-day Summer Youth Institute at Ole Miss, he went home to Greenwood and started growing things. The teen's participation in the second annual youth gathering, sponsored by the William Winter Institute for Racial Reconciliation and the Medgar and Myrlie Evers Institute, caught the eye of filmmakers Philip Scarborough and Tom Beck of Spot On Productions, who were then documenting the interactive journey through civil rights history for young Mississippians.
"Part of what they do is teach the kids how to create community projects," Beck says. "DeVante's was a community garden down in Baptist Town in Greenwood, and he (was) 17 years old, and he got it off the ground."
Wiley was selected to go to the White House and meet the president for all of his accomplishments.
Beck and Scarborough titled their documentary "Growing Our Own," a fitting name for a film about a program that empowers the state's youth to become leaders and activists.
The filmmakers say one of their favorite parts of making the documentary was meeting and interviewing Myrlie Evers-Williams, the widow of Medgar Evers, whom Scarborough calls "a force of nature." Among the other interviewees are William Winter, Susan Glisson, executive director of the William Winter Institute, and institute alumni Wiley, whom they found particularly inspiring.
The team hired Alex Warren to stay on-site with the participants, going where they went and doing what they did. He shot more than 36 hours worth of footage, while Beck and Scarborough filmed interviews to accompany it. They narrowed down that content to just 28 minutes. "The whole idea was to make it easily accessible, so we didn't make it too long. We wanted it to be easily digested," Beck says. "We probably used 1 percent of all the footage shot."
The SYI teaches young leaders from Mississippi how to start projects that build community and create dialogue about issues in race and civil justice. "As a Mississippi filmmaker, I want Mississippians to examine and have dialogue amongst ourselves about race," Scarborough says, adding that issues of racial reconciliation are interests of both his and Beck's. While civil rights is the focus, the event explores many sides of diversity. "It's not just black and white," Beck says. "It's about relating to your fellow human."
Six months and several hard drives later, the trio finished the documentary just in time for the 2012 Crossroads Film Festival, where it debuted. It showed again in 2013 on Mississippi Public Broadcasting and at the Oxford Film Festival, where it won a special humanitarian award. Its next showing will be at the Madrid Film Festival July 11-18. "The response that we've had in these film festivals is a lot of people, especially teachers, asking, 'where can I get a copy of this? I want to show this in my classroom,'" Beck says. "That tells me that it's resonating with the people who work with the younger folks."
Many of the institute's students lived miles from sites of historical tragedies and never knew the stories. The most powerful scenes in the documentary are the ones when they find out.
"You'll see on the film, they go on the civil rights tour on a bus. At the end of the day, a lot of them are angry that they weren't told this and didn't know about it," Scarborough says. Beck says you could see them processing the information that they're receiving.
"The deepest part of the scar of slavery and race in American history is here," Scarborough says. "If there's an unhealed part of that scar, it's here. But I think we are making bigger strides than other places."
Trust-building exercises, which help participants learn to relate to one another, are another part of the conference. The institute creates an environment for them to form relationships that they can recreate.
"One thing I found fascinating when talking to these kids, especially the African American kids, is that for some of them, this was the first time they had slept under the same roof with a (person of a different race)," Beck says.
The big take-away, he says, can be summed up in Evers-Williams' quote at the end of the documentary: "When you see the young people who come to this institute take on the weight of going back into their communities and changing things, it's like the sky has opened up. And all of the hard work and all of the lives that have been given and the sacrifices made, and it's going to be alright."