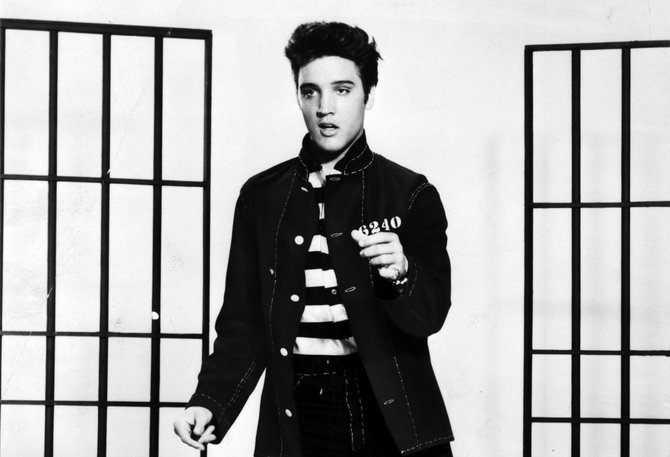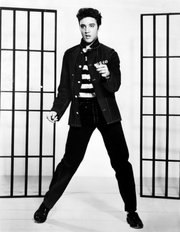 If Elvis Presley was still alive, he'd be 79 years old tomorrow, Jan. 8.
Presley was the king of rock 'n' roll. Even after his death, sales of his records reached staggering heights—elvis.com says record sales reached 1 billion in 1984.
He was born to Vernon and Gladys Presley in a two-bedroom house in Tupelo, Miss., on Jan. 8, 1935. His twin brother, Jesse, was a stillborn, so he grew up as an only child.
Presley went on stage for the first time at age 9, when he sang "Old Shep" in a youth talent contest at the Mississippi-Alabama Fair and Dairy Show in Tupelo. When his parents couldn't afford the bike he wanted, his mother convinced him to get a guitar.
The Presley family moved to Memphis in 1948, where he discovered the blues and gospel that greatly influenced his music. At his high school, L.C. Humes High School, Presley sang and played guitar at a school talent show.
Elvis began his recording career in 1954 at the legendary Memphis Recording Service, home of Sun Records. Sun Records also launched the careers of Roy Orbison, Jerry Lee Lewis and Johnny Cash. Presley's first regional hit was the classic "That's All Right, Mama."
A couple days after his 21st birthday, Presley recorded with RCA Records for the first time. One of the five songs he recorded was the single "Heartbreak Hotel," which sold more than 300,000 copies the first few weeks after its release. Eventually, it sold more than 1 million copies, reaching gold status. Presley's first LP, self-titled and released in 1956, held the top spot on the Billboard pop album chart for 10 weeks. That was just the start of Presley's fame.
Over his career, he starred in 33 successful films, including "Viva Las Vegas;" appeared on TV many times; earned 14 Grammy nominations and won three times; received the Grammy Lifetime Achievement Award at 36; went gold, platinum and multi-platinum; and basically changed popular music forever. If Presley had chosen another career, we wouldn't have much of the music we enjoy today. John Lennon wouldn't have been inspired by Presley and would have probably become a journalist. Buddy Holly may have never become famous.
So, Elvis Presley, happy early birthday. We wish you could have seen your 79th birthday and just how much you influenced music.
More like this story