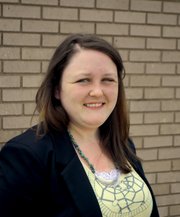 Of course you've heard the old saying, "absence makes the heart grow fonder." That's what people kept telling me when I'd get anxious about my boyfriend, Jon, leaving to go to school at Mississippi University for Women (in case you don't know, it's co-ed now). I hated how easy it was for someone to roll that phrase off his or her tongue, as if it actually helped me feel better about the situation.
Four and a half years ago, we began a long-distance relationship, just two weeks before I went off to my first year at Ole Miss. The timing was terrible, to say the least. We saw each other as much as possible, but days together were limited when he came to see me. Since my dorm had a 2 a.m. curfew, and he hated driving late at night, we had to settle with a few hours on a Saturday, and he'd leave well before midnight—hardly enough time together for a budding relationship, and since I didn't have a job, coming home wasn't always easy.
We talked all the time and tried to spend as much time together as possible, but something was off about our relationship, and I ended up breaking up with him the day after his birthday in 2010. Save the shocked looks for later—I know how bad my timing was, but at that point, it seemed like the only option. Ultimately, we got back together after we both moved to Oxford, Miss., for school, but those hard few months were hard to get out of my head. It took a long time, but eventually, I was able to let myself relax and enjoy my relationship.
Jon going to culinary school at MUW threw me for a loop. I was a college graduate, ready to start life. He was a college dropout, ready to finish his education. Truthfully, I spent most of the time before he left hoping that maybe he wouldn't get in. It's not that I didn't want him to go. I was proud of him for finding something he loved to do and wanted to learn more about. But I didn't want to be left behind. I spent a lot of time in the months before he left feeling angry and sad and that maybe this would be the end of us. It wasn't, though.
He's been gone a year, and while sometimes I'm still angry or just miss him a lot, I've learned the truth in the phrase about absence making the heart grow fonder. We love each other more now than we ever did, and we've learned ways to keep our long-distance relationship alive and thriving.
For example, whenever we can visit each other's homes, we normally end up cooking or baking something. Before I met Jon, cooking was the last thing on my mind. He's always had a great love for it, but I was raised on cereal and boxed foods. When my weight started going downhill (or uphill, depending on the way you look at it), he helped me learn to like cooking. Sometimes we cook instead of going out to eat because it's cheaper and way more fun. And we make a really good baking team.
Even though we're in a long-distance relationship, it's still easy to get into dating ruts, and even easier after dating for four and half years (with a four-month hiatus in 2010). Our worst tendency is to go on the same date over and over again. So while our favorite activity to do together is still eating, we try to mix it up a little bit by going to some kind of festival or a museum.
Our favorite place to go is the Mississippi Museum of Natural Science (2148 Riverside Drive, 601-354-7303). Our first trip to that museum helped us discover our mutual love for learning, history, animals and the natural world.
I also love writing letters. The act seems old and outdated with the advent of cell phones and other technology, but nothing is more personal, to me, than seeing my own handwriting on a sheet of paper. Letters are more personal than text messages or email, sometimes even talking on the phone.
I don't send Jon letters as often as I should—and he always forgets to send me one—but it's romantic to me. I can tell him about my day or how my life has been or how much I miss him. Occasionally, I'll do something like draw him a picture. On his refrigerator, he still has a picture I colored for him of a jack-o'-lantern.
In a long-distance relationship, it's important to see each other as often as possible, even if we're not physically seeing each other. We try to video chat or FaceTime a lot, though we should try more. It's not the same as seeing him in person, but actually seeing him is more comforting to me sometimes than just hearing his voice. I find that, even if you spend a hefty amount of time with someone, it's easy to forget faces.
My biggest obstacle, though, is learning to appreciate whatever time we have together. Jon is an easygoing person. He doesn't let something such as the imminence of one of us going to home deter him from enjoying whatever time we spend together. I always remind myself that I need to take a page from his book and enjoy what we're doing instead of obsess over the gap of time before we see each other next.
But the hardest lesson for me to learn was being OK with the distance. After we got back together, we weren't apart for longer than a week for at least two years. I got used to seeing him every day, having him around whenever I wanted. When he left, I had to re-adjust to him being gone. In the beginning, I spent a lot of time alone, but I've learned that being around people, whether it's coworkers, friends or family, and getting involved in different activities help the time go by. What I've learned, though, is that sometimes you just have to be okay with being by yourself.
If you're looking for Valentine's Day gift ideas in a long-distance relationship, see page 19.
Amber Helsel is the editorial assistant of the Jackson Free Press and BOOM Jackson magazine. She is always looking for Jacksonians (see page 3) or Persons of the Day to feature (jfp.ms/people). Email her ideas to amber@jacksonfreepress.com.