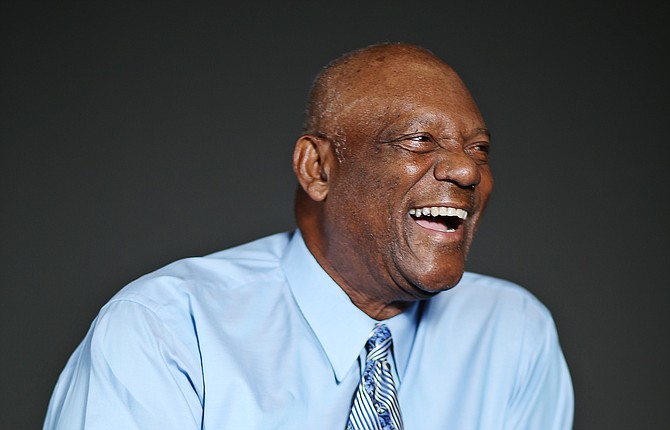 A Clarksdale native and former Jackson State University Tiger made his mark on national sports by catching footballs, but last Saturday he made a reception of a different kind. The Southwestern Athletic Conference Alumni Association awarded JSU alumni Willie Richardson with the Lifetime Achievement Award Dec. 6.
Richardson, a SWAC Hall of Fame wide receiver, received the award at the Sterling Student Center at Texas Southern University in Houston alongside three other legends—Shirley Walker, Hoover Wright and Jon Harvey.
The Baltimore Colts drafted Richardson in the seventh round in 1963, and the New York Jets drafted him in the third round of the AFL draft that same year.
During his time as a Tiger, Richardson, now 75, led the nation in receiving yards and made the All-American list four times. He then played for the Baltimore Colts for nine seasons and was a leading receiver for three of them—1967, 1969 and 1970. He also started in Super Bowl III.
During his time with the NFL, Richardson caught the ball 195 times and had 2,950 receiving yards.
Richardson's other achievements include the Associated Press naming him first Team All-Pro for his performance in the 1967 NFL season, and being selected for the Pro Bowl in 1967 and 1968.
In 2011, JSU named Richardson—a member of the National Football Foundation, the College Football Halls of Fame and the JSU Hall of fame—one of the top 100 football players in JSU history.
More like this story
More stories by this author