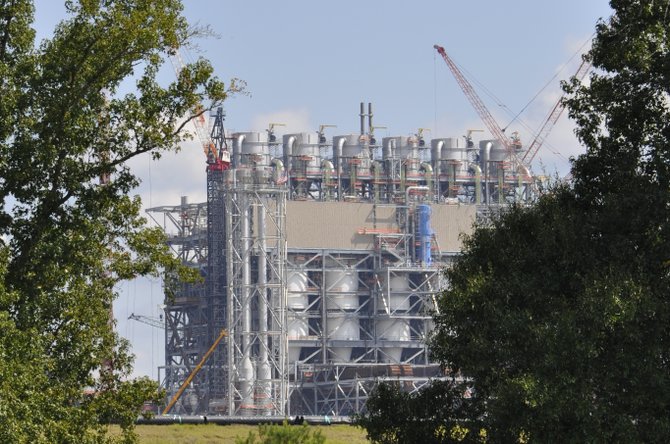 Six years of legal wrangling over the Kemper County coal-fired power plant, now under construction in eastern Mississippi, drew to an end today with the announcement of a settlement between Mississippi Power Co., which is building the plant, and the Sierra Club.
In a conference call this morning, Sierra Club attorney Robert Wiygul said the environmental-advocacy organization would drop all its lawsuits against the planned 582-megawatt facility that will burn lignite coal.
In exchange, Mississippi Power, a subsidiary of Atlanta-based Southern Co., agreed to improve air quality, help low-income rate payers and encourage use of renewable energy.
The Sierra Club has filed a number of challenges in Mississippi state courts to slow construction on the plant over the years. In the meantime, construction costs have ballooned, pushing the original price tag of $2.4 billion over the $5 billion mark.
"This is a huge victory," said Louie Miller, Mississippi Sierra Club director, on the conference call today.
As part of the settlement agreement, the utility would stop burning coal at Jackson Watson Generating Plant in Gulfport and in Greene County, Ala., near Demopolis. On Aug. 1, Alabama Power, which Southern also owns, announced that it would switch from burning coal to natural gas at the Greene facility.
In addition, Mississippi Power agreed to set aside $15 million for low-income rate payers, schools and charities to install energy-efficient appliances and renewable-energy systems. Wiygul said the Gulf Coast Community Foundation will administer the grant programs.
The Sierra Club and Mississippi Power Co. also agreed not to oppose any net-metering plan should the Mississippi Public Service Commission, which oversees utilities, adopt one.
Miller added that the provisions of the settlement would reduce the need for coal-burning power plants such as Kemper in the future.
More like this story
More stories by this author