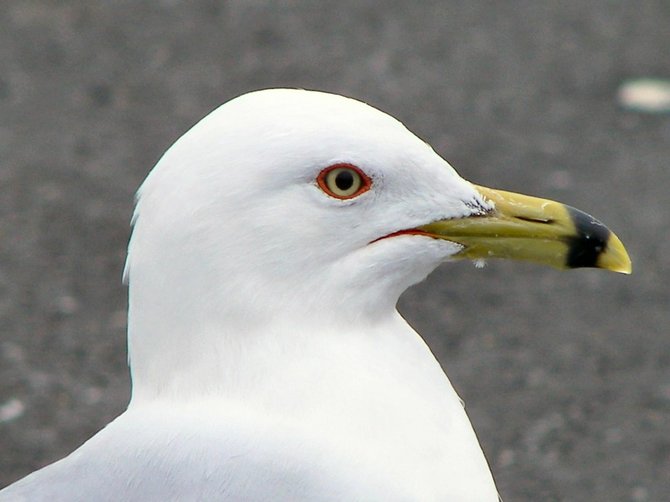 Mercury levels are increasing in the eggs of water birds that nest downstream of Canada's oil sands region, according to a new study.
Eggs of Ring-billed Gulls collected from northern Alberta's Mamawi Lake in 2012 had 139 percent more mercury than in 2009. Also, smaller increases in mercury were found in three species of gulls and terns at Egg Island.
Both Mamawi Lake and Egg Island are located in the receiving waters of the Athabasca River, which drains the oils sands region of Fort McMurray, Alberta.
Meanwhile, eggs of California Gulls collected at the Langdom Reservoir, which is in southern Alberta and not affected by oil sands development, had a 57 percent decline in mercury levels from 2008 to 2012.
The oil sands contain an estimated 1.84 trillion barrels of crude bitumen, a thick, tar-like petroleum that can be turned into crude oil, according to the Alberta Energy Department. Oil and gas investment in the oil sands has increased from $4.2 billion in 2000 to about $26.9 billion in 2012.
The petroleum industry is the largest domestic source of mercury emissions to Alberta's air, according to a national inventory.
The mercury in the birds might have come from global sources, such as coal-burning plants in Asia. However, since the levels increased in two types of birds that live in different places in northern Alberta, and since the gull eggs in southern Alberta had decreasing mercury levels, the study authors reported that it's more likely to be a local source.
The scientists from Environment Canada and Parks Canada wrote that "there is the possibility that changes in oil sands-related sources of mercury could be responsible for the egg mercury trends" but they added that more research is needed to conclusively identify the sources.
The birds are top predators, which give researchers a good idea of what's going on throughout the rest of the food web. They mostly eat small fish, which respond "rapidly to changes in levels of mercury in their environment," according to the study published in the journal Environmental Science & Technology.
The study concluded that "it is unlikely that current mercury levels pose a threat to the birds studied here." The concentrations found generally were below toxic thresholds for impairing birds' reproductive success, although, in 2012, "levels in the majority of Caspian Tern eggs exceeded the lower toxicity threshold."
"Increasing proportions of birds, particularly Caspian Terns, exceeding lower toxicity thresholds is a trend that bears close future scrutiny," the scientists wrote.