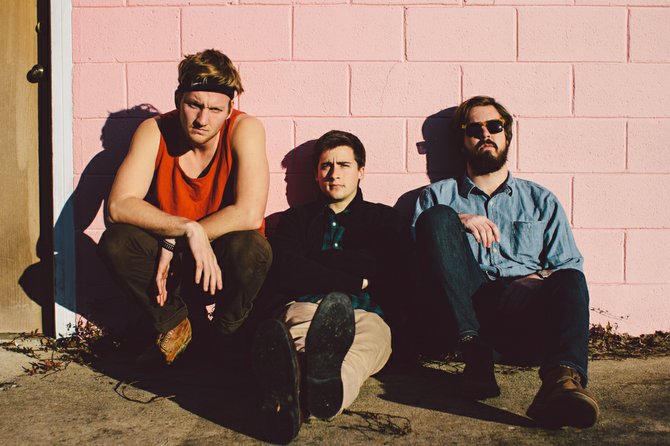 Indie-rock band Wolf Cove recorded its first EP in one member's basement. The aptly titled "Ben's Basement" came out in April.
Jackson native Clayton Waller, 21, on drums; Grenada native John William White, 22, on guitar; and Birmingham native Ben Watson, 21 on lead vocals and bass make up Wolf Cove.
The three study at Mississippi State University in Starkville, but officially met two summers ago while working at Alpine Camp for Boys, where they decided to form a band.
Wanting to name themselves after the place that united them, the group adopted Wolf Cove after Waller's cabin.
The band really came together during its second time playing together. It was in the hot, thick atmosphere of a house party—no practice, pure performance.
"We literally played three hours' worth of material, just random stuff from Kanye West to Katy Perry," Waller says.
Watson believes the group really clicked that night. "It was kind of cool to see the chemistry happen," he says.
The group describes its sound as a mash-up of heavy, soul-rock music—which actually isn't the original sound the guys expected.
"That's kind of how it happens. Once you start writing music, the music kind of steers its own way," Waller says. "There's definitely a southern twang there."
The band recently released a music video for "After the Comma," from the EP.
Wolf Cove performs Oct. 15 at Proud Larry's, Oct. 31 at Rick's Cafe with Pell, and Nov. 16 at The Lyric opening for The Dirty Guv'nahs. Download "Ben's Basement" on iTunes and other online music retailers. Visit wolfcove.bandcamp.com, and find the band on Facebook, Instagram, and Twitter.
Check out all of JFP's 2013 Artists to Watch here.
More like this story