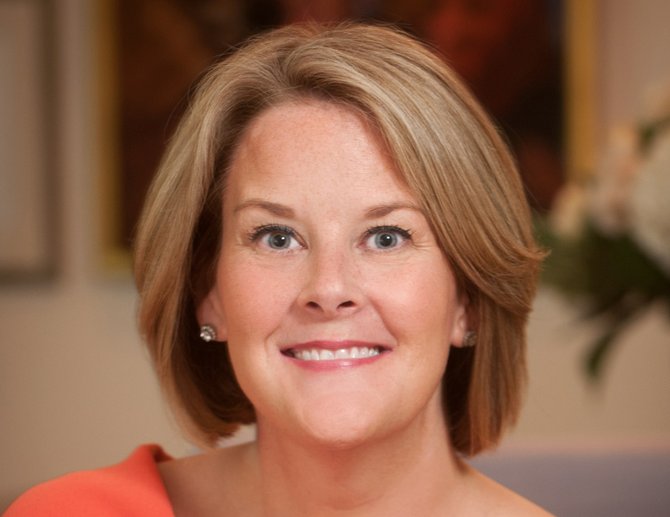 At first glance, Holly Powell Lange seems like your average mom. Once you start talking to her, though, you realize she is actually a superwoman. Holly is not only the mother of Ford, 12, and Jake, 11. She is also the president of the Jackson Junior league, and she is the recipient of a 2013 Governor's Initiative for Volunteer Excellence Award.
Originally from Austin, Texas, Lange first moved to Jackson in 1987 to attend Millsaps College. After leaving and being away for 12 years, she and her husband, Alan Lange, returned to Jackson.
"I love the people in Jackson," she said of why she came back. "Everybody is warm and friendly and inviting. Everybody hung out together and had porch parties, and we did things that other people did."
A life-long volunteer, Lange, now 44, joined Jackson's Junior League not only because her mother was a Junior Leaguer, but because she wanted to meet other women who had a passion for making a difference the way she does.
"I wanted to get to know other women who wanted to volunteer," she said. "You can get to meet a lot of women through a lot of different capacities, whether it's through school, through work, going out having book clubs, or gardening clubs or things like that. But in the Junior League, the volunteers are sort of mission driven and similar-purpose driven. Everybody is sort of fulfilling the same mission. So it seems like like-minds getting together to accomplish a lot, and that was interesting to me."
Volunteering has always been a big part of Lange's life.
"My mother was in the Junior League, and she was a volunteer in our community in Austin. It's always been a part of what we've done. ... We just volunteer. Period. We had to do it," she said.
"We didn't have to do it for high school back then; you didn't have to have service hours. You just volunteered. It may have been because your mother told you to volunteer, but you learned and you kept on going and you just stuck with it. When the economy took a turn for the worse, I realized that nonprofits, especially, needed volunteer support more than ever. Fundraising was down. Their staff sizes were shrinking. Their ability to produce fundraisers was hampered by the economy. So, I stepped up my efforts to volunteer and to help recruit volunteers for nonprofits."
More like this story
More stories by this author