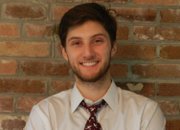 As a high-school teacher, I have heard countless conversations about what a poor job our middle schools do to prepare our students for high school. If our ninth graders are reading, writing or doing math below a ninth grade level, it must be because of their inadequate sixth, seventh, and eighth grade educations ... right? Talk to a middle-school teacher, and you'll hear a similar story: Students arrive in their classrooms below grade level, too, and the same is true in elementary school.
Where does it all begin? Could our students already be behind before they start kindergarten?
The Obama administration has made a priority of expanding access to preschool nationwide with a focus on low-income families. As President Barack Obama has explained, "The achievement gap starts off very young," meaning that children who do not have access to preschool are already on a different trajectory than their peers who do.
Preschool correlates not only with rates of academic achievement but also with economic indicators like incarceration and lifetime earnings. Particularly in Mississippi, where preschool is not yet state-funded, federal money could help jumpstart the efforts working their way through the Legislative process. Meanwhile, the economic and social benefits that Mississippi stands to reap from public preschool could lead to a cascade of other benefits for education in the state.
Published last fall, Paul Tough's "How Children Succeed: Grit, Curiosity, and the Hidden Power of Character" (Houghton Mifflin Harcourt, 2012, $27) posits that academic success in later years has at least as much to do with a child's emotional and behavioral skills as it does with academic and intellectual ones. This has huge implications for how we design our preschool programs. Teaching non-cognitive skills should form the core of a public prekindergarten curriculum. Instead of focusing on building a toddler's IQ, we should teach him empathy and teamwork. Rather than giving a child a head start learning numbers or letters, we should spend time cultivating her patience, perseverance and the ability to delay gratification.
These skills are not just important for success in the classroom environment. When it comes to helping young people break free from the cycle of poverty, it is the behavioral skills that really count. There are jobs out there for people of every intellectual level, but none of them are for people who cannot control their temper or anticipate the consequences of their actions.
Moreover, a child who grew up in poverty may contend with more obstacles than a middle-class child, making behavioral skills especially critical at a young age. As Tough reports, childhood trauma has a long-lasting negative impact on a student's ability to meet the social and emotional expectations of a school environment. Sources of trauma, including violence, exposure to alcohol or drugs, divorce and a stressful environment, are not uncommon plights for the schoolchildren of Jackson.
President Obama has said, "The earlier a child begins learning, the better he or she does down the road." When planning for public preschool in Mississippi, let us specify the kind of learning that should happen. Preschool is a place for children to experience care and nurturing, which research shows help the brain recover from stressors in their environment. It is an opportunity to equip children with the emotional ability to cope with disappointment. Learning to persevere in the face of obstacles can also inculcate a child against inconsistencies in their education later on.
If a child starts kindergarten with only academic skills, all it takes is one long absence or bad teacher to erase that advantage. A child who starts kindergarten ahead behaviorally, however, is less likely to be derailed. One who falls behind in school need not stay behind if he or she possesses the work ethic and emotional stability to make more than a year of growth in a subsequent year. Teachers can no longer use the excuse that their students are below grade level if those students are driven enough to catch up.
Will preschool in Mississippi live up to its reputation and deliver the benefits the administration has promised? Many of the social and economic benefits are bound to be long-term, so local policymakers should not be quick to judge its effectiveness. Grade-school teachers may appreciate the effects sooner. Students with perseverance will stick with a passage or a problem longer before giving up. Those who can empathize with their classmates will get into fewer fights. Deferring gratification means less partying in high school and more hours spent getting into college. I don't know a single teacher who wouldn't like more students like that.
Alexander Barrett was raised in New York City and joined Teach for America after college. He teaches high-school math in Jackson Public Schools and would be happy to help you with your homework.