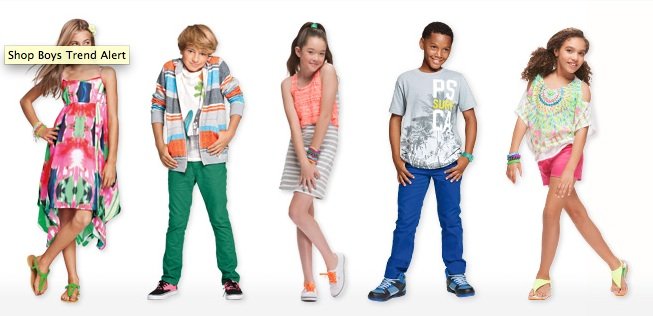 Outlets of Mississippi
Mississippi's largest outlet mall, currently under construction, will be called Outlets of Mississippi. Formerly known as The Outlets of Bloomfield, the 325,000-square-foot space is located minutes from downtown Jackson, in Pearl.
Outlets of Mississippi is scheduled to open in mid-November, ahead of the start of the holiday shopping season. More than 20 additional retailers recently joined the center's tenant roster, including American Eagle Outfitters, Banana Republic Factory Store, Michael Kors and Rack Room Shoes. The new tenants join already-confirmed stores such as Saks Fifth Avenue, Nike Factory Store and Under Armour.
"Interest in leasing at the Outlets of Mississippi continues to move at a rapid pace and we are excited to bring a compelling tenant mix where shoppers will save up to 65 percent off regular retail," said Jason Voyles, president of Spectrum Capital, a privately owned, diversified real estate firm currently developing the project. "As we move toward our grand opening later this year, we are thrilled to welcome each brand favorite to our expanded tenant community."
P.S. from Aeropostale
Aeropostale Inc., a specialty retailer of casual apparel for children and teens, plans to open a new store--P.S. from Aeropostale--at Northpark Mall in Ridgeland.
The store features interactive activities for visitors of all ages, such as a "Box of Fun," photo mirrors and hopscotch.
"P.S. from Aeropostale believes in 'Happy. Fun. Cool.' and we are excited to be able to bring P.S. from Aeropostale to families from Ridgeland, Miss. and the surrounding areas," Tom Johnson, CEO of Aeropostale, Inc., said in a press release.
For more information on P.S. from Aeropostale, visit www.ps4u.com.
Three Counties Receive Education Funds from Toyota
The Northeast Mississippi Daily Journal recently reported that Pontotoc, Union and Lee counties will soon each receive $300,000 from Toyota to spend for educational purposes.
The payments are being made in lieu of Toyota's ad valorem taxes--a tax based on the value of real estate or personal property--as part of an agreement reached when Toyota located its new plant in Blue Springs. Supervisors in the three counties, which worked together to attract Toyota to the region, will determine exactly what educational needs the money will be used toward. It must be used for educational purposes because it replaces tax money that would go to school districts.
Dickey's Barbecue Pit
Dickey's Barbecue Pit opened a new location at 175 Grandview Blvd., Suite 910, in Madison this morning at 11 a.m. The locally owned restaurant will be serving the first 100 guests a free Pulled Pork Big Barbecue sandwich.
"We had such a great experience with our first location that we wanted to expand," franchise owner Steve Earley said in a press release. "We're excited to take on a new location and serve the Madison community authentic pit smoked barbecue."
Earley also owns and operates the Dickey's in Flowood off Dogwood Blvd. in addition to several locations in development in Mississippi and Arkansas.
The Madison store number is 601-605-4025
NFIB Optimism Analysis
The National Federation of Independent Business' monthly Index of Small Business Optimism increased by 1.9 points in February to 90.8. That represents an improvement compared to recent months, but is still below the levels of the 1991-92 and 2001-02 recessions. The report is based on responses from 870 randomly sampled small businesses in NFIB's membership surveyed throughout February.
Ron Aldridge, state director of NFIB/Mississippi, said that even though state-specific data isn't available, what is happening locally reflects national trends.
"The bottom line is that small, family-owned businesses still don't have a lot of confidence," Aldridge said in a press release. "Small-business owners are still wary about where we're headed."
NFIB/Mississippi is the state's largest small-business association.
"Washington is manufacturing one crisis after another--the debt ceiling, the fiscal cliff and the sequester," Bill Dunkelberg, NFIB's chief economist, said. "Spreading fear and instability are certainly not a strategy to encourage investment and entrepreneurship. Three-quarters of small-business owners think that business conditions will be the same or worse in six months. The Index gained almost 2 points last month; that was good news. But, until owners' forecast for the economy improves substantially, there will little boost to hiring and spending from the small business half of the economy."
More stories by this author