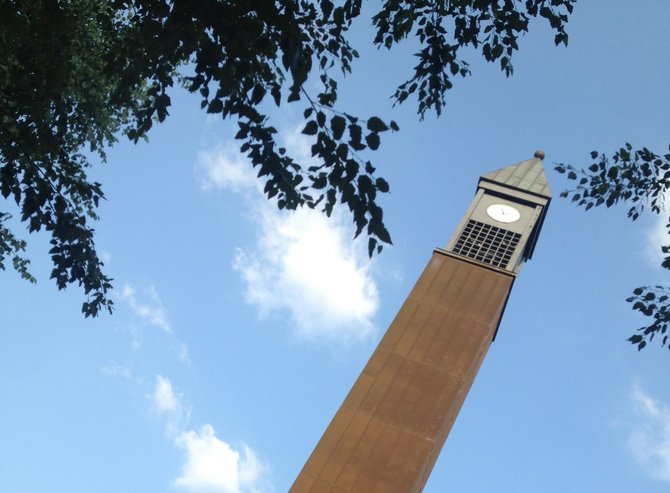 Mayor's Summer Youth Employment Expo
Monday, March 11, the Mayor's Summer Youth Employment Expo will be at the Metrocenter Mall (3645 Highway 80 W.) from 10 a.m. to 3 p.m. The free event is open to residents ages 16 to 24 seeking temporary, summer employment.
Parents and students will be able to interact with business vendors specializing in a variety of fields and local businesses will be on hand to discuss job opportunities.
For information, contact the Family and Youth Division at 601-960-0326.
Millsaps College Spring Community Enrichment Series
Millsaps College's Spring Community Enrichment Series is offering four business classes this spring.
Included are:
Basics of Investing
Mondays, April 1-29 (5 classes)
6:00-7:30 p.m.; Cost: $70
Instructor Mark Maxell
Starting and Operating Your Own Business
Mondays, April 1-15 (3 classes)
6:00-8:00 p.m.: Cost $70
Instructor David McNair
Exploring Entrepreneurship
Tuesdays, April 2-May 7 (6 classes)
6:00-7:30 p.m.; Cost: $100
Instructor Joe Donovan
Starting a Nontraditional Business: Discovering the Entrepreneur Within
Tuesdays, May 14-June 18 (6 classes)
6:00-7:30 p.m.; Cost: $100
Instructor Joe Donovan
To register, go to www.millsaps.edu/conted or call 601-974-1130.
Mississippi Delta Healthcare Workforce and Technology Project
The Mississippi Delta Healthcare Workforce and Technology Project--a newly started telehealth delivery and education center--will provide affordable, quality health care and expand medical training in the state, Delta Regional Authority Federal Co-Chairman Chris Masingill and the University of Mississippi Medical Center said in a press release.
The center will use digital and online tools to bring medical services and workforce training to rural and underserved patients and providers in the state with the aim of reducing unnecessary emergency room visits, which the project's leaders estimate could lower Medicaid costs by more than $4 billion nationally. 
 UMMC leaders estimate the project will create more than 200 new jobs and educate more than 500 health professionals across the state. DRA is also investing $450,000 into the state's health-care infrastructure.
"A healthy workforce is key to a productive workforce," Masingill said in the release. "Because of this investment, Mississippi's rural care providers and their patients will now be connected to cutting-edge education and medical services—and in a cost-effective manner. Have no doubt, this project will be a model for our nation and a catalyst for our state's people, their health, and our economy."
SBA Loan Application Advisory
The U.S. Small Business Administration is advising that anyone seeking disaster assistance who does not return their SBA loan application could be throwing money away.
Officials from the Mississippi Emergency Management Agency and the Federal Emergency Management Agency are urging disaster assistance applicants to understand that the application is a critical step in determining eligibility for all forms of assistance.
Many people assume SBA packets are only for businesses or ignore the application because they do not want to take out a loan. However, the application gives FEMA the information it needs to get proper aid to disaster survivors.
"SBA loans are an affordable means to pay for up to 100 percent of your uninsured disaster-related losses," SBA spokesperson Jack Camp said in a release. "Completing the application is free and easy and you are not obligated to accept a loan if one is offered."
According to the SBA, it takes about 30 minutes to fill out an application and help is available to complete it. Disaster survivors can call the SBA Customer Service Center at 800-659-2955 or TTY at 800-877-8339 or go to one of Mississippi's three Disaster Recovery Centers to meet face-to-face with an SBA representative.
SBA Disaster Preparedness Webinar
Tuesday, March 12, the U.S. Small Business Administration and Agility Recovery will host a webinar sharing preparedness tips gathered from business owners who had a plan in place and quickly recovered after a major disaster.
The webinar will provide information on dealing with tornadoes, heavy rain and flooding caused by melting snow in springtime.
Visit www.preparemybusiness.org to access previous webinars and for additional preparedness tips.
The SBA provides disaster recovery assistance in the form of low-interest loans to homeowners, renters, private nonprofits and businesses of all sizes. To learn more, visit www.sba.gov/disaster.
More like this story