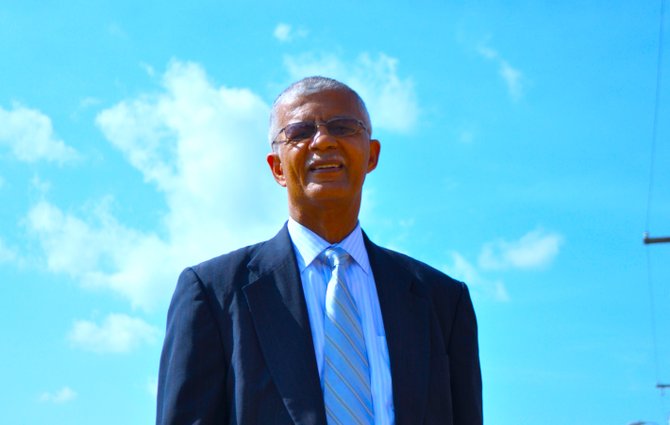 Mayor elect Chokwe Lumumba introduced some familiar faces on his Transition Executive Committee this week.
The executive committee is co-chaired by Dr. Safiya Omari, a Jackson State University professor, and Synarus Green, a legislative aide to U.S. Rep. Bennie Thompson.
Omari, who also served as Lumumba's campaign coordinator, is an associate professor of social work and health sciences and Director of the Southern Institute for Mental Health Advocacy Research and Training at Jackson State.
Aside from his work for Thompson, Green—a Murrah High School and JSU grad—has a background in public relations and law enforcement. He served as communications director for the Hattiesburg Police Department before he went to work for Thompson.
Other members include businessman Akil Bakari, Misssissippi Immigrant Rights Alliance Executive Director Bill Chandler, Kerimax Communication owner William Dilday, Howard Law Firm senior partner Barry Howard, former state American Civil Liberties Union director Nsombi Lambright, Habitat for Humanity Resource Development Director Merrill McKewen, JSU Vice-President Michael Thomas and local radio personality Latrice Westbrooks, who is also serving as the communications liaison.
"The citizens of Jackson deserve a seamless transition as well as a transparent government," Lumumba said in a press release. "I have selected a group, reflective of the makeup of the City of Jackson, that is diverse. The diversity is represented in the gender, age, professional skill-sets, community involvement and, yes, race. This is a group of worthy, committed and knowledgeable people who are assisting me in moving Jackson forward."
The nine-member group is made up of three women and six men, with two white members and seven black members. Lumumba said the group was chosen carefully, and pointed out that the makeup of his team closely resembles the actual makeup of Jackson's population.
A few of the team's duties include advising Lumumba on personnel matters, providing a report on the cities strengths and weaknesses, and easing Lumumba's transition into office.
"(The team) will eventually develop a transition report," Lumumba said. "It will help to inform us what our strengths are and what our weaknesses are. It will, at the same time, be there to give advice as it relates to some of the position which we have to fill, or some of the position which exist in city government, and how they are addressed."
More like this story
More stories by this author