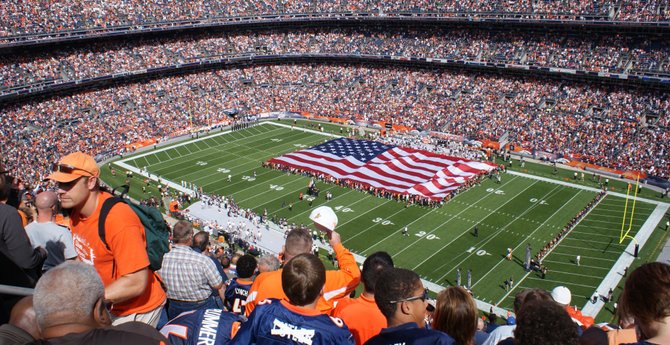 Every kid who plays high-school football dreams of taking his talents to college football. Those who are good enough to play at the college level hope they can advance to the pros.
On July 23, some of those dreams will become reality as NFL training camps open and the 2013-2014 football season begins. As every year, it all starts in the dog days of summer.
Nearly every college holds a pro day before the NFL Draft to show off their players' abilities to NFL scouts and other professional leagues. These days are important for kids who want to be drafted but also for athletes who don't get drafted. Those undrafted players can become free agents and sign with any team. They can choose the team they want to play for, and their agents look for the best fit and biggest signing bonus for their players.
JSU TV recently put out a 30-minute documentary called "Path to Pro Day." Lawrence Lockhart provides the smooth and easy-to-listen-to narration to the story featuring four Jackson State football players as they prepare for pro day at JSU. The film also shows the Tigers in action on pro day itself.
The film begins by showcasing Jackson State's rich football history. The Tigers hold 16 conference championships and counts 23 All-American players and 86 NFL draftees to their credit.
The four players profiled are wide receiver Rico Richardson, defensive end Joseph LeBeau, defensive tackle Johnathan Billups and left tackle Zion Pyatt.
Natchez native Richardson is the first player profiled. The Tigers staff was happy the speedy wide receiver didn't go with Alcorn State or Southern University. During his senior season, Richardson had 1,081 receiving yards and 10 touchdowns.
Linebacker and two-time All-American LeBeau, from New Orleans, is up next. His poor high-school academics nearly derailed this explosive player's college dreams. Lebeau is built like a Greek statue, but his size--he's less than 6-foot tall and not quite 225 pounds--means he will have to move from defensive end to linebacker in the NFL. That shouldn't be too big of a transition if his team uses him in pass rushing situations.
Billups, who hails from Picayune, is the third player to be profiled, and the defensive tackle has the size the NFL looks for. Personal tragedy is part of his story. It's a heart-wrenching tale of loss and the small choice Billups made that kept him from being a part of the disaster.
Offensive tackle Pyatt is the final player profiled in "Path to Pro Day." The Baltimore native started on the defensive side of the ball and moved to the offensive side when he arrived at Jackson State.
Overall, "Path to Pro Day" puts a nice spotlight on the four players who all hope their NFL dreams and football-playing careers continue from JSU. As the credits roll, the film shows some light-hearted moments. The filmmakers include some bloopers and other fun stuff caught during the filming.
The film is worth watching for its inside look at a pro day. It features Jackson State football coaches talking candidly about players and plays, and at one point, you'll even see some plays drawn up on a white board--not something the average fan gets to see.
None of the film's four players were selected in the 2013 NFL Draft; however, two of them have signed with pro teams.
The St. Louis Rams signed LeBeau as an undrafted free agent, and the Rams' roster lists him as a linebacker. Special teams might be the best way for LeBeau to make the team in St. Louis and work his way up. The Rams are already well set at starting linebacker with their current roster.
The Kansas City Chiefs signed Richardson as an undrafted free agent. The wide receiver is not in bad shape to make a team that drafted no wide receivers this year and signed only one other undrafted free agent, Florida's Frankie Hammond.
Still, Richardson might make the Kansas City roster as a kick returner. Like LeBeau, special teams might be Richardson's best path onto the Chiefs' 55-man roster.
Watch "Path to Pro Day" on the JSU website at jsumsnews.com. If you're a sports fan, it is worth 30 minutes of your time.
More like this story
More stories by this author