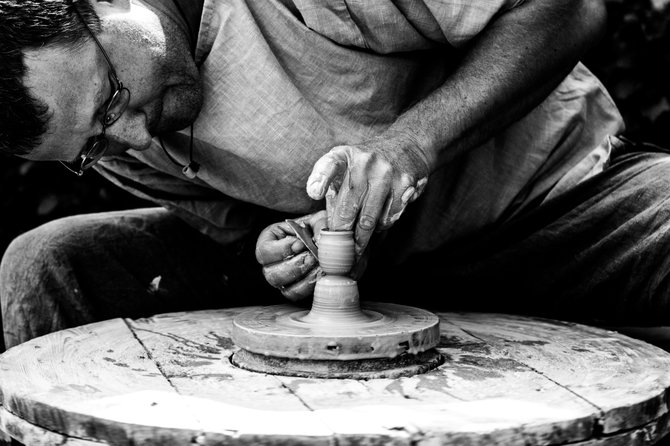 The Craftsmen's Guild at Outlets of Mississippi
The Craftsmen's Guild of Mississippi is working together with the Mississippi Development Authority, Yates Construction, Spectrum Capitol and the state legislature to secure a strong presence at the Outlets of Mississippi (200 Bass Pro Drive, Pearl). The 300,000 square foot open-air mall will include 80 designers and name brand retailers such as Brooks Brothers, Gap and Chico's, and is scheduled to open this fall.
The Craftsmen's Guild will occupy a 1,400 square foot corner location that will serve as a welcome center for MDA Tourism in addition to a retail space. The guild will offer brochures, gift cards and coupon packages as well as showcasing and selling items created by Guild members.
Five 4 feet by 4 feet unmanned kiosks located throughout the mall will also display items made by craftsmen and represents the five regions of Mississippi. The guild anticipates that most of its wares will cost less than $100, with more expensive items also available.
Small-Business Confidence Low in June
The National Federation of Independent Business—a conservative business lobbying group—released its monthly economic Index for June, which shows that optimism for small businesses has dropped among its members. Expectations for improved business conditions are negative and spending has been low. Many small business owners surveyed are also concerned about looming changes to health insurance laws.
The index indicates that taxes and regulations were the biggest problem for small-business owners in June, with 20 percent of businesses surveyed citing it as their No. 1 difficulty. Eighteen percent indicated weak sales as their top problem. Other issues include a low rate of new job creation, inability to fill open job positions, a bad credit market, reduced inventories, inflation and low opportunities to expand.
The NFIB's report is based on the responses of 662 randomly sampled small businesses in the organization's membership that were surveyed throughout June. Download the complete study at NFIB's website.
More like this story