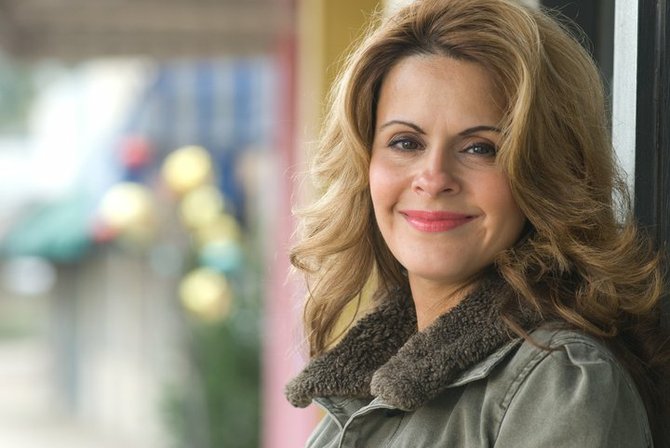 Best Local Club DJ; Best Campaigner for the Best of Jackson Award: Phillip "DJ Young Venom" Rollins
When a fellow DJ groused about not winning the Best Local Club DJ award last year, Phillip Rollins advised that actively campaigning might improve his chances. "I decided to do a full campaign this year just to prove a point," Rollins said. "I just wanted to have some fun." Full is the operative word. Rollins, 28, printed T-shirts, wristbands, can coozies, stickers and posters emblazoned with "Vote Venom." Even though the electioneering paid off, Rollins says he doesn't consider himself the best club DJ. Rollins said club owners provide their own playlists and frown on scratching and some of the more artistic elements of DJing.--R.L. Nave
Best Campaigner for the Best of Jackson Award Second: Jeff Good / Third: Janis Boersma / Good Showing: Chris Paige; Crystal Williams; Griff Howard
Best Local Club DJ Second: DJ Jonasty / Third: DJ Stache / Good Showing: DJ Cadillac; DJ Reign; DJ Unpredictable
Best Architect: Jeff Seabold Seabold Architectural Studio (2819 N. State St., 769-216-3101)
In 2009, Jeff Seabold opened Seabold Architectural Studio and set out to improve the Jackson area and Mississippi as a whole. "What motivates me is really helping people understand how architecture can change their lives for the better. Helping people have their visions realized is inspiring to me," he says. The architect is most proud of his Leadership in Energy and Environmental Design projects, where he can design "nice spaces that are sustainable and energy efficient." He has served as chairman of the Mississippi chapter of the U.S. Green Building Council and the state's LEED for Homes Advocate architect.--LaShanda Phillips
Second: Michael Boerner, Wier+Boerner (2906 N. State St., Suite 106, 601-321-9107) / Third: Duvall Decker Architects (2915 N. State St., 601-713-1128) / Good Showing: Ann Somers, Cooke Douglass Farr Lemons (3100 N. State St., Suite 200, 601-366-3110); Doug Dale, Dale Partners Architects (188 E. Capital St., Suite 250, 601-352-5411); Neil Polen, Seabold Architectural Studio (2819 N. State St., 769-216-3101); Rob Farr, Cooke Douglass Farr Lemons (3100 N. State St., Suite 200, 601-366-3110)
Best Bartender; Sexiest Male Bartender (Male): Brad Regan Julep Restaurant and Bar (4500 Interstate 55 N., Suite 105, 601-362-1411, juleprestaurant.com)
With a hot shock of hair, colorful body art and easy charm, Brad Regan certainly earns Sexiest Bartender, but he's got the mixology chops to snag Best Bartender honors, too. This guy's not just another pretty face at the bar: Regan likes to experiment creating new drinks as much as he likes creating new looks. (Girls, did you know he's also got cosmetology skills?) A fan of martinis, Regan's latest signature drink is a plum martini, nicknamed an America by a regular male customer, not one of us ogling females. A licensed cosmetologist as well as bit of a country boy, Regan can talk ink to hairstyles to deer hunting, making him a favorite across the board.--Dawn Macke
Best Bartender Second: Jamie Moss, Fenian's Pub (901 E. Fortification St., 601-948-0055) / Third: Haley Pennock, Soulshine Pizza Factory (5253 Highway 25, Suite 1100, Flowood, 601-919-2000) / Good Showing: Robert Arender, Parlor Market (115 W. Capitol St., 601-360-0090); Tiffanie Ransome, Table 100 (100 Ridge Way, Flowood, 601-420-4202); Trevor Palmer, Club Magoo's (824 S. State St., 601-487-8710)
Sexiest Bartender (Male) Second: Jamie Moss, Fenian's Pub (901 E. Fortification St., 601-948-0055) / Third: Jeremy Gostkowski, Babalu Tacos and Tapas (622 Duling Ave., Suite 106, 601-366-5757) / Good Showing: John Hime, The Bulldog (6111 Ridgewood Road, 601-978-3502); John Ingram, Parlor Market (115 W. Capitol St., 601-360-0090); Trevor Palmer, Club Magoo's (824 S. State St., 601-487-8710)
Best Visionary: David Watkins President, Watkins Development, 601-326-7610
David Watkins may have received Jackson's Best Visionary based more on visions he delivered prior to 2012 than what has happened in the past year. Watkins was the development leader who brought the King Edward Hotel and Standard Life buildings, two of the city's tallest and oldest structures, back from the brink of destruction. Now the King Ed houses a Hilton Garden Inn as well as luxury condos. Through the apartments at the Standard Life, Watkins brought more residents to the downtown area than it had seen in most Jacksonians' lifetime. Now Watkins is putting his chips on the Farish Street Entertainment District. In 2012, he made headlines with predictions for club openings on the street, none of which have come true. Financial and structural problems have plagued the street for decades. If anyone has shown they can overcome those barriers to revitalization, though, it's Watkins.--Jacob Fuller
Second: Simon Hamburg  (Lemuria employee and musician, deceased); Third:  Jeff Good  (Mangia Bene Catering, 601-362-2900 ext. 5); Good Showing:  Malcolm White  (Executive Director, Mississippi Arts Commission, 501 N. West Street, Suite 1101-A, 601-359-6030);  Ben Allen  (President, Downtown Jackson Partners, 308 E. Pearl Street, Suite 101, 601-353-9800); Daniel Johnson (artist)
Best Barista: Caitlin McNally Cox Sneaky Beans (2194 N. State St., 601-487-6349)
Caitlin McNally Cox has been a barista at Sneaky Beans for almost three years. She likes the atmosphere at Sneaky Beans because the cafe is located in an old house and has the comfort and ambiance of home. "It's a place where people lived and grew up. They prepared meals and ate together--they celebrated holidays," Cox says. "You always see someone you know." She works at becoming the best barista possible by doing research, developing her craft and learning about artisanal coffees.--Genevieve Legacy
Second: Cody Cox, Cups: An Espresso Cafe (Fondren, 2757 Old Canton Road, 601-362-7422) / India Jade Clark, Cups: An Espresso Cafe (Downtown, 210 E. Capitol St., 601-352-0514) / Third: Amanda Ivers, Cups: An Espresso Cafe (Fondren, 2757 Old Canton Road, 601-362-7422) / Good Showing: Byron Knight, Sneaky Beans (2914 N. State St., 601-487-6349); Emily Daniels, Seattle Drip (377 Highway 51, Ridgeland); Jay Humphries, Sneaky Beans (2914 N. State St., 601-487-6349); Joey Tannehill, Cups: An Espresso Cafe (Multiple Locations, cupsespressocafe.com)
Best Chef: Luis Bruno Bruno's Adobo (127 S. Roach St., 601-944-9501)
It is no surprise that Luis Bruno won Jackson Free Press's Best Chef award. He served as executive chef in the governor's mansion for three consecutive Mississippi governors--Kirk Fordice, Ronnie Musgrove and Hayley Barbour--and several top restaurants around metro Jackson, including the popular Bruno's Eclectic, which he ran with his former wife. For Bruno, being recognized as Jackson's best chef is another trophy to put in his treasure chest of accomplishments. Of course, if you have met Bruno, you know he would not flaunt his accomplishments, which is part of the reason Jacksonians love him so much. The other reason is because the food served in his newest downtown restaurant, Bruno's Adobo, is delicious. A culmination of three decades of culinary training, Bruno's Adobo boasts one of the most popular lunch menus in Jackson. Try the already-famous Adobo burger with a side Bruno's special orange guacamole or the black bean veggie burger.--Matthew Bolian
Second: Mike Roemhild, Table 100 (100 Ridge Way, Flowood, 601-420-4202) / Third: Derek Emerson, Walker's Drive-In (3016 N. State St., 601-982-2633) and Local 463 (121 Colony Crossing Way, Suite A, Madison, 601-707-7684) / Good Showing: Nick Wallace, Hilton Garden Inn/King Edward Hotel (235 W. Capitol St., 601-353-5464); Jesse Houston, City Grocery (152 Courthouse Square, Oxford, 662-232-8080); Dan Blumenthal, Mangia Bene restaurants and catering (bestjacksoncatering.com)
Best Doctor: Manisha Sethi 6919 Old Canton Road, Ridgeland, 601-956-0911
Dr. Manisha Sethi began her journey of becoming a baby doctor at age 15 at Millsaps College. Graduating magna cum laude at age 18, Sethi entered medical school at the University of Mississippi fully prepared. After finishing school, she opened a medical clinic, Internal Medicine and Pediatric Associates of Ridgeland. She has more than 14 years of experience and is affiliated with the Mississippi Baptist Medical Center, Saint Dominic-Jackson Memorial Hospital and the University of Mississippi Medical Center.--Whitney Menogan
Second: Timothy Quinn (Quinn Healthcare, 601-487-6482) / Third: Ruth Fredericks / Good Showing: Bard Johnston (Primary Care Center, 401 Baptist Drive, Suite 104, Madison, 601-605-3858); Dan Woodliff (Internal Medicine Group, 971 Lakeland Drive, Suite 250, 601-982-1283); Joe Terry (MEA Medical Clinic, 935 Highway 51, Madison, 601-856-5986)
Best Business Owner: Jeff Good Mangia Bene and Dollars & Sense Creative Consulting (3317 N. State St., 601-982-4443)
"I have tremendous managers, tremendous staff with tremendous personalities that care about our mission of providing a quality product and services. ... I've been living on a high these past couple of days," Jeff Good says. He's speaking about his most memorable moment of 2012: When he and his staff turned the lights off at BRAVO! on New Year's Eve, they ended with the largest sales year in their 18-year history. And all he could feel was blessed.
In 2012, Good, his business partners Dan Blumenthal and Danielle Boren, and a team of young creatives launched a new venture: Dollars & Sense Creative Consulting, which helps clients troubleshoot and expand their businesses. Good counts it a joy to share what he's learned over the past 20 years with others. "So many just need a third party to sit down and talk to them where they are," Good says. "It's almost like going to therapy. Folks end up solving their own problems just by being able to talk through it with someone."--Michael and ShaWanda Jacome
Second: Stephanie Barnes, LaCru Salon (5352 Lakeland Drive, Suite 600, Flowood, 601-992-7980) / Third: Byron Knight, Sneaky Beans (2914 N. State St., 601-487-6349) / Good Showing: Chris Jacobs, The Islander (1220 E. Northside Drive, Suite 100, 601-366-5441); Chris Paige, Custom Cuts & Styles (2445 Terry Road, (601-321-9292); Lynn Johnson O'Daniel, HeadGames Salon (5731 Old Canton Road, 601-956-5052)
Best Dentist: Paula Stewart 4500 Interstate 55 N., Suite 235, 601-987-8722
Heading up the Best Of Jackson's Best Dentist category is 52-year-old Dr. Paula Stewart, president elect of the Mississippi Dental Association. A 1995 graduate of the University of Mississippi School of Dentistry, Stewart previously worked in Clinton. She recently relocated her business, Paula Stewart, D.M.D & Associates, to the Highland Village Shopping Center in Jackson.--Darnell Jackson
Second: Jim Ed Watson (Kool Smiles, 1437 Old Square Road, 601-366-7645) / Third: Rusty Riley (4500 Interstate 55 N., Suite 238, 601-366-1117) / Good Showing: Sarah Carlisle (Carlisle Family Dentistry, 119 Colony Crossing Way, Madison, 601-345-4024); Tom Stewart (5800 Ridgewood Road, 601-956-8364)
Best Facialist/Esthetician: Laya Parisi Body Anew Medical Spa (113 W. Jackson St., Suite 1-A, Ridgeland, 601-605-0452, bodyanewmedicalspa.com)
Laya Parisi became passionate about skin care through her research in learning how to age gracefully. She found herself wanting to help people look and feel better by either treating their acne or helping them look five years younger. "People motivate me. I want to help people achieve their needs. When they leave (the spa), they are more confident of themselves," she says. Medical esthetician is Parisi's second career. Initially, she was an international accessories designer. She was born in New York but came to Mississippi eight years ago. Parisi works for Body Anew Medical Spa, a family-owned business. She lives in Brandon with her 18-year-old son.--LaShanda Phillips
Second: Rachel McDuffie, Aqua The Day Spa (1000 Highland Colony Parkway, Suite 8001, 601-898-9123) / Third: Linda Whitaker, Sun Gallery (6712 Old Canton Road, Suite 3, Ridgeland, 601-957-7502) / Good Showing: Ryan Hodges, Sanctuary Body Spa at the Township (340 Township Ave., Suite 200, Ridgeland, 601-790-2222); Tamar Sharp, nomiSpa (734 Fairview St., 601-948-3429); Whitney Davis, Blackledge Face Center (1659 Lelia Drive, 601-981-3033)
Best Filmmaker: Anita Modak-Truran
Anita Modak-Truran is a lawyer, a filmmaker, film reviewer and the president of Questidore Entertainment. Modak-Truran, who is a freelance film reviewer for the Jackson Free Press, has written and directed narrative and documentary films, music videos and corporate media presentations. Her knowledge and expertise as a lawyer has spurred the development of new niche of law films. Combining narrative filmmaking and complex litigation, her video productions for the American College of Trail Lawyers have garnered national attention. Though she has traveled extensively throughout the United States and Europe, Modak-Truran is dedicated to her Jackson-based crew. "I work with a very talented pool of professionals, local actors, cameramen and techs," she says. "I'm excited about the future of film industry in Jackson."--Genevieve Legacy
Second: Jim Dollarhide / Third: Robby Piantinida / Good Showing: Amile Wilson; Damien Blaylock; Edward Saint Pe
Best Jackson Visual Artist (living): Josh Hailey joshhaileystudio.com
After a hiatus from the top spot in 2012, Josh Hailey has once again reclaimed the title of Best Jackson Visual Artist. He's a true creative soul that does it all: art, photography, music, documentaries and teaching. This past year, Hailey took to the road on a mission to see 50 states in 50 weeks. He chronicled his exploits at photamerica.com, where he describes the Photamerica project as his interpretation of modern America through images and interviews.
While in Arkansas, ABC 40 interviewed Hailey, where he said: "America is the day-to-day--these guys playing football, these girls laying out getting some sun. Like, landscapes, people and cultures--whatever I find on a day-to-day basis."
Although he had hoped to complete the project in 2012, Hailey has only made it through 35 states, so far. For 2013, Hailey says he's "gotta get it done" and is working on fundraising so he can go back on the road from March to August.--ShaWanda and Michael Jacome
Second: Wyatt Waters (307 Jefferson St., Clinton, 601-925-8115, wyattwaters.com) / Third: Ginger Williams-Cook (gingerwilliams.net) / Good Showing: Ellen Langford (ellenlangford.com); Tony Davenport; William Goodman (enhancedmixture.com)
Best Gospel Artist: Dathan Thigpen
There are people who can sing, and then there are people who can SANG. Dathan Thigpen is the latter. The tone and melody of his voice carries each word directly to your heart--praise and worship at its purest form. Thigpen began singing at an early age in the Mississippi Children's choir. Later, he formed the Holy Nation Choir to continue spreading the message of God's love. In 2010, he was a top-10 contestant on BET's Sunday Best gospel singing competition.
Thigpen is an ordained minister and holds bachelor and master degrees in mass communications from Jackson State University. In October 2012, he served as a celebrity judge along with Ruben Studdard and Kandi Burruss for The Voice of JSU competition. He currently lives in Atlanta, Ga., with his wife, Arian, and their two sons, Noah and Ian. Follow Dathan and his family on You Tube at youtube.com/user/yellowbowtie06.--ShaWanda Jacome
Second: Laurie Walker / Third: Mississippi Mass Choir / Good Showing: Chandra Wise; Rhonda Chambers; Di'Marco "Twiceborn" Baskins
Best Hair Stylist: Lori Ferguson, LaCru Salon LaCru Salon (5352 Lakeland Drive, Suite 600, Flowood, 601-992-7980, lacrusalon.com)
At age 8, Lori Ferguson knew she wanted to be a hairstylist. "I really enjoy hair. I enjoy the creativity of it," she says. In 2000, she graduated from Hinds Community College as a licensed cosmetologist, and she works for LaCru Salon. "If I came to work and didn't make one person happy, I would just quit," Ferguson says. The hairstylist takes pride in her ability to transform people's looks. Ferguson spends most of her time perfecting her craft. From weddings to everyday clients, she thoroughly likes the whole process of makeovers. "It makes small differences in their lives," she says. "I do their hair for pretty important events in their lives, and that's really special." Ferguson lives in Brandon and, like all true Mississippians, loves football.--LaShanda Phillips
Second: Crystal Williams, HeadGames Hair Studio (6712 Old Canton Road, Ridgeland, 601-956-5052) / Third: Lacey Norris, Lacey's Salon and Accessories (1935 Lakeland Drive, Suite C, 601-397-6398) / Good Standing: Griff Howard, Ritz Salon (574 Highway 51, Ridgeland, 601-856-4330); Eddie Outlaw, William Wallace Salon (2939 Old Canton Road, 601-982-8300); Claire Kinsey, Ulta (748 MacKenzie Lane, Flowood, 601-992-7422)
Best Jewelry Designer: Betsy Liles, B. Fine Art Jewelry 215 W. Jackson St., Ridgeland, 601-607-7741, blilesstudio.com
The first time I met Betsy Liles, I was taking photos for the JFP. By the time I left, not only had I taken some great shots of handmade rings, earrings, bracelets and wedding rings, Liles had given me a friendly tour around the entire store. Liles, who says her jewelry designs are "derived from a lifetime interest in the beauties of nature surrounding me," is the owner of B. Fine Art Jewelry in Ridgeland. She creates her designs with artisan Anne Brunson. The pieces they create are one-of-kind and highlight remarkable craftsmanship, whether created with hammer, anvil, fire or hydraulic press. They also offer a variety of services, including free jewelry cleaning and inspection, custom handcrafted jewelry, transformation jewelry (made from old jewelry you own), repairs, wholesale pricing for bridal gifts, 90-day layaway and appraisals.--ShaWanda Jacome
Second: Lil McKinnon-Hicks, LilMcKH Jewelry (200 S. Commerce St., 601-259-6461); Liz Henry (lizhenryjewels.com) / Third: Leila Schott Kasmai, Leila Jewelry Designs (etsy.com/shop/leilajewelrydesigns) / Good Showing: Alexandra Wilkes Long, Broque Revival (etsy.com/shop/BroqueRevival); Calvin Stones Jewelers (2414 Terry Road, 601-373-4224); Juniker Jewelry (4500 Interstate 55 N., Suite 116, 601-366-3754 or (1-800-796-3754)
Best Local Karaoke DJ: Matt Collette
Matt Collette has been doing karaoke full-time since 2004, and he brings merriment all over town: Fenian's Pub, Martin's Lounge and Club Magoo's, depending on the night. When interviewed as a 2011 Young Influential for BOOM Jackson he said: "This is not 'American Idol.' Just get up there and have fun."
Collette is a native of Virginia but has lived in Mississippi for more than 30 years. He has a degree in radio, television and film production from the University of Southern Mississippi. With an impressive selection of songs to choose from and a loyal following of Jacksonians, you should make it a New Year's resolution to karaoke with Matt. Follow all his comings and goings on Facebook at facebook.com/matt.collette1.--ShaWanda Jacome
Second: Angela Pittman (Krazy Karaoke) / Third: Casey Hardigree (DJ Stache) / Good Showing: DJ Cadillac; Carl McClemore; Jonas Adams (DJ Jonasty); Josh Hailey; Mike Mott
Best Local Musician; Best Local Singer: Jason Turner jasonturnerband.com
Jason Turner is no stranger to hard work. He attributes his success to determination and "being everywhere." "Probably to my detriment, I never say no to a gig," he says. This full-time musician averages six performances each week at various venues around the Jackson area. Still, however, he manages to find time to record. In December 2011, Turner appeared on the "Oxford Sounds" project, recorded Live at Tweed Recordings. This March, Turner is releasing an album called "Apology on Repeat" with his band: bassist Andy "Snake Farm" Burczynski and drummer Matthew Newman.--Briana Robinson
Best Local Musician Second (tie): Hunter Gibson; Scott Albert Johnson / Third: Richard Lee Davis / Good Showing: Barry Leach; Raphael Semmes; Taylor Hildebrand
Best Local Singer Second: Akami Graham / Third: Lisa Palmer / Good Showing: Pam Confer; Richard Lee Davis; Skylar Laine
Meanest Bartender: Jimmy Quinn Fenian's Pub, 901 E. Fortification St., 601-948-0055, fenianspub.com
Around closing time at Fenian's Pub, Jimmy Quinn can transform from a mild-mannered microbiologist to a boorish barkeep upon patrons' refusal to leave after last call, or their engaging in "tomfoolery" or "douchebaggery" in the bar where Quinn has bartended for about five years. Under those circumstances, Quinn, a Philadelphia, Pa., native, said his reputation as the meanest SOB to keep bar in Jackson is probably justified. Other than that, he thinks he's pretty cool. "I knew upfront that I would never be up for best (bartender), or least of all sexiest (bartender) so when I saw that meanest was down there, I knew I had a shot at something," Quinn said.--R.L. Nave
Note: Not all finalists were as pleased to receive this award as Jimmy Quinn, so we have agreed to withhold their names.
Best Preacher: Chip Henderson Pinelake Baptist Church, 6071 Highway 25, Brandon, 601-829-4500, pinelake.org
Chip Henderson has served as Pinelake's senior pastor for more than 10 years. His commitment to biblical, life-application teaching has sparked dynamic spiritual growth in the life of the church and beyond. Henderson is open and honest with his congregation about his faith. He holds a doctorate in New Testament studies, is the co-creator of the Bible reading plan L3 Journal, and serves on the board of directors for the Launch Church Planting Network. You can follow him on twitter at @Chip_henderson.--Elyane Alexander
Second: Keith Tonkel, Wells Methodist (2019 Bailey Ave., 601-353-06580) / Third: C.J. Rhodes, Mt. Helm Baptist Church (300 E. Church St., 601-353-3981) / Good Showing: Mike Campbell, Redeemer (640 E. Northside Drive, 601-362-9987); Rob Hill, Broadmeadow United Methodist Church (4419 Broadmeadow St., 601-366-1403); Robert Green, Fondren Church (622 Duling Ave., Suite 213, 601-208-0800)
Best Local Singer/Songwriter: Taylor Hildebrand
You could describe singer Taylor Hildebrand as a multitude of parts if you absolutely must--a sprinkle of Damien Rice, a dash of David Bazan and a scatter of Amos Lee--but to do so is to belittle the substance behind the Jackson-based singer/songwriter and his decade-long music career. Truth and substance are what make Hildebrand's deftly crafted folk songs so incredibly charming. If his spectral tone doesn't hit you dead center with songs like "Clouds Fighting" and "Demon of June," just wait until his rumbling vocals kick in like rolling thunder. If just for his instrumental prowess, he is still completely deserving of attention, but Hildebrand's voice is so downright powerful and affecting that it enhances every carefully shaped and strummed chord. If you get the impression that Hildebrand has spent hours upon hours perfecting his impressive catalogue of music, that's probably because he has.--Micah Smith
Second: Jason Turner / Third: Kerry Thomas / Good Showing: Cody Cox; Hunter Gibson; Richard Lee Davis
Best Massage Therapist: Martha Howell Baptist Health Complex (717 Manship St., 601-968-1766, mbhs.org)
In Chinese culture, the number 3 is a symbol of life, birth and growth--all positive things. So for Martha Howell, winning Best Massage Therapist for the third time in the last four years must be a good sign. Howell has been a massage therapist for more than five years. "I love what I do. I feel very grateful to be able to help people relax and to work with people with special needs and special conditions," she says. Although she has scaled back on her massage services due to her full-time work as the membership and marketing coordinator at Mississippi Baptist Health System, she still sees massage clients at the Jackson and Clinton Healthplexes. She has studied massage techniques in China and most recently picked up a thing or two at the Esalen Institute in Big Sur, Calif.--Michael and ShaWanda Jacome
Second: Brad Jackson, Body Anew Medical Spa (113 W. Jackson St., Suite 1-A, Ridgeland, 601-605-0452) / Third (tie): Jermaine Sims; Kali Horner; William Boren, Mississippi Medical Massage Therapy (4500 Interstate 55 N., Suite 239, 601-942-5014) / Good Showing: Courtney Mansell, Professional Massage Therapists Group (16 Northtown Drive, Suite 106, 601-966-1459); Kristen Hampton; Stephanie Miller, The Massage Studio LLC (1510 N. State St., Suite 302, 601-624-7784)
Best Professor: Jean Powers Holmes Community College (412 W. Ridgeland Ave., 601-856-5400, holmes.cc.us)
This is Jean Powers' fourth consecutive win for Best Professor. Powers teaches speech and communications at Holmes Community College and has taught for more than 13 years. She previously taught business at Hinds Community College and Belhaven University. Her students have plenty of positive things to say about her teaching style, which empowers them to have faith in their abilities and ideas. Many communications professors can be cynical and sarcastic, but Powers infects her classroom with her playful and sunny attitude. In addition to mentoring students and providing insight, she is a part-time yoga instructor at Courthouse Racquet & Fitness and has won Best Yoga Instructor in past Best of Jackson issues.--Mo Wilson
Second: James Bowley, Millsaps College (1701 N. State St., 601-974-1000) / Third: George Bey III, Millsaps College (1701 N. State St., 601-974-1000) / Good Showing: Bob Pennebaker, Belhaven University (1500 Peachtree St., 601-968-5940); Garrad Lee, Hinds Community College (3925 Sunset Drive, 601-366-1450); Jay Long, Hinds Community College (3925 Sunset Drive, 601-366-1450); Suzanne Marrs Millsaps College (1701 N. State St., 601-974-1000); Ted Ammon, Millsaps College (1701 N. State St., 601-974-1000)
Best Public Figure: Gov. Phil Bryant
In the absence of a Most Fabulous Boots on a Local Elected Official category, Gov. Phil Bryant will just have to settle for the JFP's Best Public Figure award (maybe next year, Phil). Bryant could also be a top contender for Best Beater-of-a-Dead-Horse for his steadfast opposition to the federal health-care law despite the U.S. Supreme Court's settling of the matter last summer. And knowing what high esteem Bryant holds of the JFP, we bet he's already got the perfect spot picked out in the governor's mansion for the plaque.--R.L. Nave
Second: Harvey Johnson Jr. / Third: Jeff Good / Good showing: Barbie Bassett; Colendula Green; Tyrone Lewis; William Winter
Craig Noone 'Rock It Out' Best New Chef: Matthew Kajdan Parlor Market (115 W. Capitol St., 601-360-0090, parlormarket.com)
With big shoes to fill, Kajdan came aboard at Parlor Market after Jesse Houston left at the end of 2012. Kajdan grew up in Madison and started cooking at age 15. He then expanded his culinary prowess under mentor, local chef and restaurant owner Nick Apostle. Kajdan helped open the Mermaid Cafe with Apostle, spent time working in New York and worked for a little more than a year at BRAVO! before his current gig at PM. Since coming aboard, 27-year-old Kajdan and the PM team changed up the menus. Also coming in 2013, Parlor Market will host a guest chef every month from March to August.--ShaWanda Jacome
Second: Karl Gorline, BRAVO! Italian Restaurant and Bar (4500 Interstate 55 N., Suite 244, 601-982-8111) / Third (tie): Josh Speights, Fenian's Pub (901 E. Fortification St., 601-948-0055); Josh Marks (fresh from "Masterchef" stint)
Best Rising Entrepreneur: Stephanie Barnes LaCru Salon (5352 Lakeland Drive, Suite 600, Flowood, 601-992-7980, lacrusalon.com)
A great hairdresser is like a good man--hard to come by, but when you find one, you better hold on and never let go. Stephanie Barnes, 40, loves her customers. Although color is her specialty, Barnes' best quality is that she listens. "We're here for our clients. We listen first, and we always want to cater to their needs. ... I'm there for them, whether it's for hair or personal (advice)," she says. Barnes aims to be a positive role model and a mentor. For other young entrepreneurs, she offers this advice: "Any dream that you have, reach out for it. Nothing is unobtainable if you put your mind to it. ... It may not be easy in the beginning, but don't give up."--ShaWanda and Michael Jacome
Second: Chris Paige / Third (tie): Marissa Simms; L. Sherie Dean / Good Showing: Brad Reeves; Charles and Talamieka Brice; Terry Sullivan
Sexiest Bartender (Female): Christina Taylor Club Magoo's (824 S. State St., 601-487-8710)
Christina Taylor is a bartending mainstay of the karaoke bar at the newly rebranded Club Magoo's. Taylor's talent for bartending while singing karaoke has become a fan favorite., especially her mashups and duets with customers.
"I love what I do, and it shows. I form friendships with the customers, and I take pride in the atmosphere," Taylor says. With her pink hair and pink microphone, she put on a show unlike any other night spot in Jackson.--Greg Pigott
Second (tie): Jillian Bolton, Table 100 (100 Ridge Way, Flowood, 601-420-4202); Tiffanie Ransome, Table 100 (100 Ridge Way, Flowood, 601-420-4202) / Third: Ashley Matlock, The Islander Seafood and Oyster House (1220 E. Northside Drive, Suite 100, 601-366-5441) / Good Showing: Alyson Brady, Time Out Sports Cafe (6270 Old Canton Road, 601-978-1839); Ashley Lewis, The Bulldog (6111 Ridgewood Road, 601-978-3502); Bobbie Jo Kemp, Mississippi Legends Grill (5352 Highway 25, Suite 50, 601-919-1165)
Best Real Estate Agent: Mary Janita Tyree Charlotte Smith Real Estate (1411 Old Square Road, 601-982-7998)
"Genuine" is how Charlotte Smith immediately described Mary Janita Tyree. It shines through as Tyree speaks about her love for working with first-time buyers. "They are so special to my heart," she says, "and I just love to help them. Buying a home can be a scary process, and I just want to make it less so." Dedicated to finding the perfect property for her clients, Tyree gives special attention to simplifying each step and clarifying the multitude of confusing details.--Dawn Macke
Second: Hayley Hayes (The Overby Company, 1808 N. State St., 601-940-0463) / Third: Don Potts (Nix-Tann & Associates, 1776 Lelia Drive, 601-982-7918) / Good Showing: Amia Edwards, Amia Edwards Real Estate, 601-941-8039); Laura Jackson (Century 21 Maselle & Associates, 4001 Lakeland Drive, Flowood, 601-540-0214); Sharla Bachelder (RE/MAX Alliance, 505 Avalon Way, Suite A, Brandon, 601-664-6967)
Best Server/Waitperson: Janis Boersma Nick's Restaurant (3000 Old Canton Road, 601-981-8017, nicksrestaurant.com)
A veteran winner, Janis Boersma is as much family to the Best of Jackson competition as she is to Nick's restaurant and the customers who have loved her for more than 20 years. Boersma mixes bona fide love of people with efficacy and knowledge to fill more than just stomachs. Whether to the lone diner or the large table, she delivers perfect service with sides of friendship and hospitality all her own.--Dawn Macke
Second: Cathy Ambrose (Fenian's Pub, 901 E. Fortification St., 601-948-0055) / Third: Anne Friday (Hal & Mal's, 200 S. Commerce St., 601-948-0888) / Good Showing: Corinn Escude, BRAVO! Italian Restaurant and Bar (4500 Interstate 55 N., Suite 244, 601-982-8111); Jennifer Breaux formerly of Parlor Market (115 W. Capitol St., 601-360-0090); Patrick Munn Nick's Restaurant (3000 Old Canton Road, 601-981-8017, nicksrestaurant.com); Tracey Velotas, Ely's Restaurant & Bar (115 W. Jackson St., Ridgeland, (601-605-6359)
Best TV Personality: Barbie Bassett (WLBT)
Barbie Bassett is a meteorologist that we have all grown to know and love as she has blossomed on air. She relates to her viewers on different personal levels, whether because she was teased at school as a child or in her adult life as a career woman and mother. Bassett is also proactive in the community; she participates in Pantene's Beautiful Length organization, which creates wigs for cancer patients.--Octavia Thurman
Second: Maggie Wade (WLBT) / Third: Howard Ballou (WLBT) / Good Showing: Bert Case (WLBT); Megan West (WAPT); Rob Jay (WLBT)
Best Urban Warrior: Brad "Kamikaze" Franklin
Known to his many fans simply as "Kaz," Brad "Kamikaze" Franklin is a tireless promoter of all things Jackson (as well as a contributor to the JFP's editorial pages). You can't talk to him about a problem in the city without getting a challenge to help come up with solutions for fixing it or, at the least, hearing his opinions on whom to talk to. Franklin isn't Pollyanish about Jackson's issues nor is he apologetic: He just wants to get something accomplished. Whether you agree with him or not, give the man props for his unflagging support for our fair city: When he succeeds, we all do.--Ronni Mott
Second: Julie Skipper / Third: Jeff Good / Good showing: Ben Allen; Kyle Howe; Marika Cackett
More like this story
More stories by this author
Like independent media outlets around the world, the Jackson Free Press works hard to produce important content on a limited budget. We'd love your help! Become a JFP VIP member today and/or donate to our journalism fund. Thanks for considering a JFP VIP membership or one-time support.