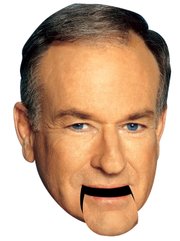 "Al Gore has sold his cable network to—wait for it—Al Jazeera, the anti-American network out of Qatar."
—FOX News commentator Bill O'Reilly Jan. 4 on the sale of Al Gore's Current TV channel to Al Jazeera English.
Why it stinks: While the parent company of Al Jazeera English also owns Al Jazeera Arabic, the two stations are not the same. Al Jazeera English is a well-respected news outlet in the West.
O'Reilly's quote was part of a daylong FOX rant regarding the sale of Current, focusing on everything from the amount of money Gore stands to make to the fact that the anti-fossil-fuel environmentalist Gore is selling to people in a country that sells a lot of oil--fossil fuels.
It saved its big guns, though, to skewer Gore over Al Jazeera Arabic's anti-
American sentiment.
Conveniently, what FOX failed to tell its viewers is that one of its own big stock owners is--wait for it--Saudi Prince Al-Waleed bin Talal, a nephew of the Saudi king, who also owns a share in the anti-American, anti-Israeli network Rotana. One of the other shareholders of Rotana is none other than Rupert Murdoch himself, majority owner of News Corp., the group that includes FOX News and The Wall Street Journal.
That's a connection you won't hear on FOX News.
More like this story