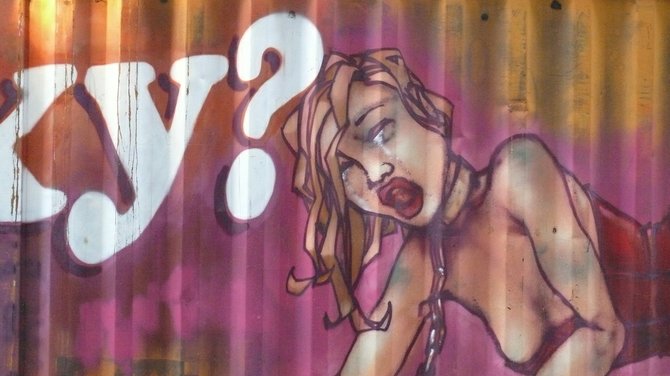 Susie Harvill wondered why the prostitutes disappeared from Biloxi's entertainment districts. She found them in our backyards. After retiring for the third time from her human-resource profession, Harvill began to ask herself what direction God wanted her to take. When she heard about sex trafficking, a market-driven problem that few people talk about, she wanted to learn more and begin meeting others interested in the same answers. The more she learned, the more she wanted to do.
Harvill learned the U.S. Department of State estimates that every year nearly 1 million children are lured into prostitution. Children as young as 6 become victims through forced abduction, pressure from parents or deceptive agreements. Victims of human trafficking--young children, teenagers, men and women--are subjected to force, fraud or coercion, for the purpose of sexual exploitation or forced labor.
When she learned that today's pimp uses the Internet to arrange meetings with prostitutes/victims and customers, Harvill knew God had a plan for her and founded Advocates for Freedom to bring awareness of the problem of human trafficking in Mississippi.
Sex trafficking, the world's number-two organized crime, flourishes in areas with international ports and airports, military bases, interstate corridors and tourism, making Mississippi a perfect corridor for modern-day slavery.
"With the intersection of Interstate 55 with Interstate 10 in Jackson and with Interstate 20 in Louisiana, human traffickers pass through Mississippi more often than you think," Harvill said.
Super Bowl Sunday is extremely profitable for advertisers, but it is also the year's most lucrative week for human trafficking. As AFT and law enforcement gear up for an increase in sex trafficking in New Orleans in a few weeks, Harvill said the Mississippi Gulf Coast will serve as the command center for outreach, rescue, and running interference for those who exploit men, women and children for profit.
Since AFT's inception, Mississippi has rescued 92 known victims in the past two years. Harvill said sex trafficking is not on most law enforcement's radar, but that "Attorney General Jim Hood is helping us move this mountain." AFT provides law enforcement training to strengthen the state's trafficking laws and conducted more than 100 awareness presentations throughout the state last year.
To raise public awareness, Harvill, executive director of Advocates for Freedom, and Lynda McCarty of Hope House in Asheville, N.C., will lead a conference "Human Trafficking: In Our Own Back Yard," Saturday, Jan. 19, 9 a.m.-2 p.m. at Covenant Presbyterian Church (4000 Ridgewood Road, 601-981-723). The $10 registration fee includes a light lunch. To register, email Madalyn Hindman at s.hindman@hotmail.com or Linda Chase at lechase@bellsouth.net.