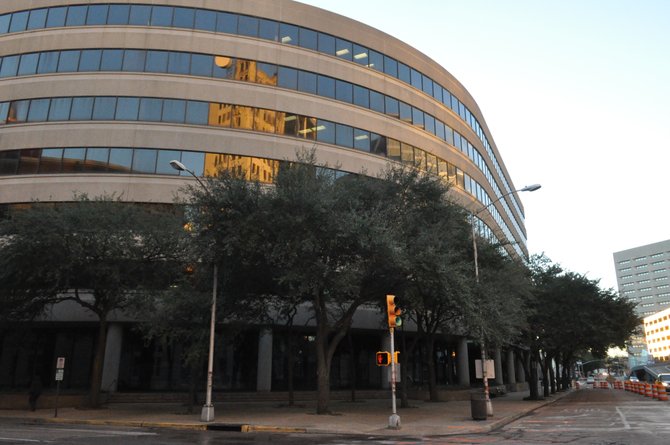 With a renewed push underway for a local-option sales tax, Jackson could at last get some assistance paying for maintenance projects the city has in the works.
A state law passed in 2009 allows Jackson to hold a referendum on levying a 1-percent sales tax to fund certain infrastructure improvements, but there's a catch: A special commission must give Jackson permission first. The capital city's leaders--most visibly Mayor Harvey Johnson Jr.--didn't take kindly to being subjected to state oversight, so they never initiated the tax.
This year, the Mississippi Municipal League is taking a different tack. Instead of limiting which cities can have the local-option tax, the MML is pushing a bill that would allow all cities to levy the tax if 60-percent of the city's citizens agree. Under the proposal, the money would have to be used for a specific project and would sunset as soon as the project is complete.
Quincy Mukoro, MML's director of public and governmental affairs, believes the bill has a good chance of success. "I'm not a fan of paying taxes, but I recognize the value of the services that come from paying those taxes," he said.
Mayors around the state also want to give their citizens the power of self-determination. The city of Jackson is once again on board with the idea of the local-option sales tax, which is a centerpiece of the city's legislative agenda.
At a news conference last week, several mayors said that passing the bill--otherwise known as the Citizens for Economic Development Act--would allow revenue to stay within the community, save time and cut interest costs.
"Allow our citizens an opportunity to make our city and towns better so that we can make the state of Mississippi a better place for all of us to live," said Morton Mayor Greg Butler last week.
Another big gainer for Jackson would involve using vacant office space in downtown Jackson to house state agencies.
Sen. David Blount, D-Jackson, has reintroduced legislation to move the Department of Revenue from what was intended to be a temporary location in Clinton to the Landmark Center, located at 175 E. Capitol St. in Jackson. On Monday, SB 2763 passed out of the Public Property Committee, which Blount chairs.
In 2011, consulting firm Cushman and Wakefield produced a study for then-Gov. Haley Barbour that concluded the Landmark Building would be the cheapest option for DOR, which has been housed in a metal hangar for the past 16 years.
Millsaps College's Else School of Management took another look at the potential of cost savings of not only moving DOR, but of consolidating state offices in the tri-county area.
Bill Brister, who directs Millsaps' Executive MBA Program, said the state could save $30 million in cash flow over two decades.
The Millsaps study shows that Mississippi spends about $15.5 million every year on leased office space. Cutting the total square footage of office space would save the state $5 million per year. Blount said purchasing the Landmark Building—which AT&T vacated in 2012—would come with the added bonus of the state acquiring an asset once it is paid off.
Last year, Blount's bill died in committee. House Speaker Philip Gunn, a Republican who represents Clinton, said at the time that he saw no need to move the building.
This morning, the House Ways and Means Committee passed HB523, the local salex tax option bill, to the full House.
Octavia Thurman contributed reporting to this story.
Clarification 2/5/2013: A previous version of this story stated that a 2009 Mississippi law enabled the city of Jackson to impose a local-option sales tax with permission from a special commission. However, that law required the city to first hold a referendum before the tax could be implemented. The Jackson Free Press apologizes.
More like this story
More stories by this author