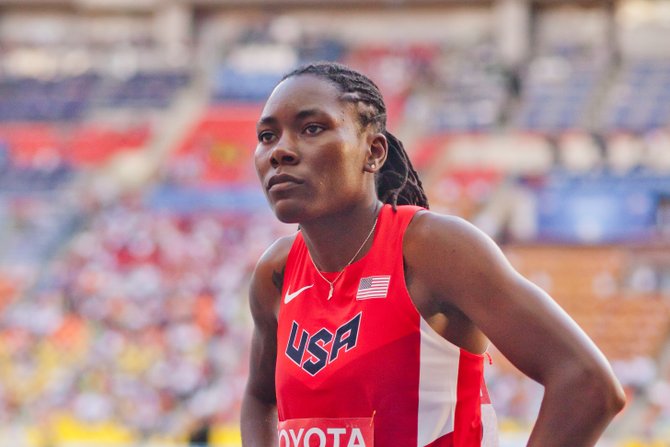 Being the favorite in any event might be one of the most pressure-packed positions in sports. The more an athlete wins, the more the pressure mounts.
Gulfport native and former Ole Miss star Brittney Reese faced her own unique pressure at the 2013 Track and Field Championships in Moscow. Reese, a two-time Olympic champion, was aiming to win a third straight world title on top of her Olympic gold from the London games last summer. By doing so, Reese would accomplish something her idol, Jackie Joyner-Kersee, never did.
The former Rebel was the 12th and last finalist in the competition. She didn't wait long to wrap up the title, jumping 7.01 meters (23 feet) in her second jump, which held up for the win. Reese defeated Blessing Okagbare of Nigeria by 2 centimeters. She celebrated wearing a t-shirt that read "Unleash the Beast," a reference to her nickname.
The Gulfport native has won the last six major indoor and outdoor championships in the long jump: the 2009, 2011 and 2013 World Outdoor Championships; the 2010 and 2012 World Indoor Championships; and the 2012 Olympic Games.
At 26 years old, Reese is the most dominant women's long jumper of this generation. Her next goal is breaking Joyner-Kersee's American record of 7.49 meters. Reese's personal best came earlier this year at 7.25 meters.
Galina Chistyakova of the former Soviet Union holds the world record with her 7.52 m (24 ft, 8 in) leap in Leningrad on June 11, 1988. Her record has stood for 25 years.
More like this story
More stories by this author