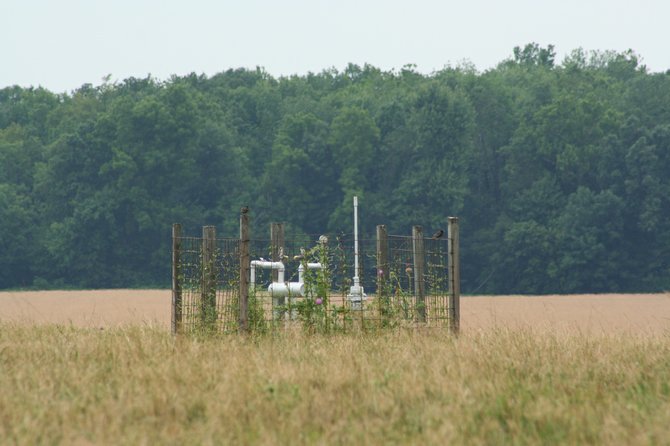 Document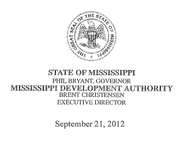 As conservationists continue to fight the state's plan to open Mississippi waters to natural-gas drilling, one their key sticking points has to do with the economy rather than the environment.
The Mississippi Sierra Club and Gulf Restoration Network, the environmental groups fighting the plan, argue that because the natural beauty of the Gulf coast attracts hundreds of thousands of tourists allowing energy companies to drill could make people stay away.
"People don't come down here to be in an industrial zone," said Wiygul, an Ocean Springs-based attorney who represents the environmental groups.
Earlier this year, MIT-trained engineer Jeffrey K. Bounds conducted an analysis that concluded that even if one in 20 visitors—5 percent—stay away from the Gulf Coast, the loss of state tourism revenue over the life of the reserve would amount to $168.5 million, wiping away the state's anticipated revenues from sales of oil and gas leases.
Drilling foes suffered an expected defeat on Sept. 21 when the Mississippi Development Authority rejected an appeal by opponents who sought to block rules for offshore gas and oil exploration and leasing. In a letter to Sierra Club attorney Robert Wiygul, MDA Director Brent Christensen writes that the rules were properly adopted.
"(T)here was fair and adequate consideration given to the comments of all interested persons, the economic-impact statements were adequate for the adoption of the rules and regulations, and the rules and regulations took into consideration the public trust. Those rules and regulations are now in place, and I am not compelled to alter them," Christensen states in his letter to Wiygul.
Wiygul disputes Christensen's claims, adding that the agency did not follow state law that requires an economic-impact statement. Under the statute, agencies proposing new rules or significant amendments—defined as costing more than $100,000 to comply with—must consider the rule's economic impact.
The economic impact statement shall include a description of the need for and the benefits of the proposed rule, an estimate of the cost to the agency, other state entities and "all persons directly affected" by the proposed rule. In addition, the statement must analyze the impact of the rule on small business as well as a comparison of alternatives to adopting the proposed rule.
Wiygul said the groups will appeal Christensen's decision to Hinds County Chancery Court.
More like this story