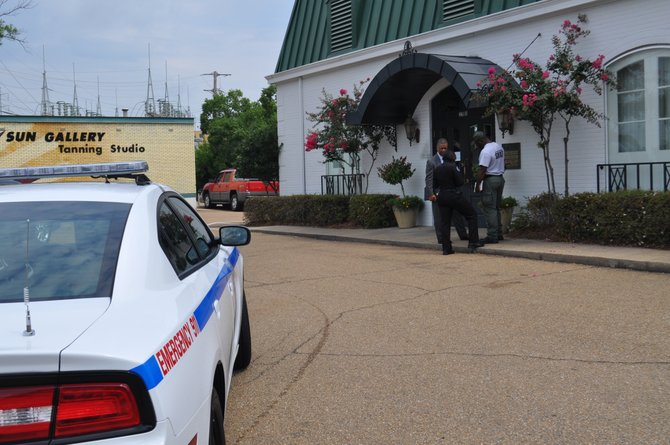 Joseph Welch never made it to work Friday.
The 27-year-old Jackson State University security officer was found Saturday morning, fatally shot five times. Welch was scheduled to report to work at JSU at 10 p.m., according to media reports.
WBLT-TV reported that neighbors discovered Welch's body near the intersection of Capitol Street and Kolb Street.
Officials at Jackson State University said they had no statement about Welch's death. A Jackson Police Department spokeswoman said this morning that officers have not made any arrests.
JPD did make an arrest in a series of bank robberies in Fondren. Friday evening, Jackson police officers and agents from the Federal Bureau of Investigation arrested Dave T. Thomas for his role in the Sept. 18 robbery of the Trustmark Bank at 3100 Old Canton Road. Authorities also charged Thomas with robbing a nearby Bancorp South at 2710 N. State Street on Aug. 9.
According to JPD at the time, there were no injuries and no weapon used in the robbery even though the suspect said he had a gun. Police also said Thomas was charged with bank robbery three years ago and could have committed at least two other robberies.
Welch's murder and the rash of robberies are part of an upward trend in violent crime in Jackson.
The city's most recent crime statistics show that homicides have risen 65 percent since the beginning of the year compared to the same period in 2011. So far this year, the capital city has had 48 homicides compared to 29 last year.
Armed robberies are up 5.7 percent to 446 this year-to-date compared to 422 in the same time frame in 2011.
Overall violent crime has increased 8.9 percent this year, from 1,095 incidents last year to 1,193 through Sept. 2, 2012. Aggravated assault and carjacking are also up, while rapes in Jackson have experienced a 3 percent drop from last year.
A 15.6 percent decrease in property crimes has resulted in a 12.3 percent drop in total major crimes.
More like this story