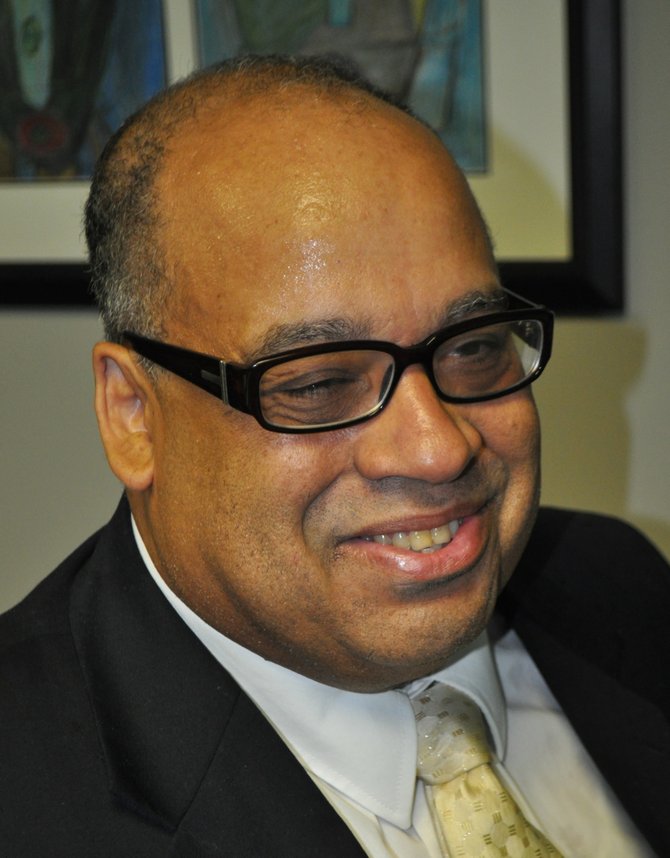 If he weren't running for a seat on the Mississippi State Supreme Court, Earle S. Banks Sr. would be in a graveyard. Banks' family, which owns People's Funeral Home on Farish Street, also operates Autumn Woods Memorial Gardens, a cemetery on West Northside Drive. Banks, a member of the Mississippi House of Representatives since 1993, said he likes to relax by working on the cemetery's landscaping.
"I can take off my black suit, my white shirt and tie, and get out there and run a backhoe and a bulldozer with the best of them," said Banks, an attorney and one of a handful of funeral directors in the Legislature.
Instead, Banks is suited up, crisscrossing central Mississippi in an attempt to unseat Bill Waller Jr., the chief justice on the state's highest court. Even though Waller is the son of former Gov. Bill Waller and recently secured the endorsement of the Mississippi Republican Party, Banks is undeterred.
The court's District 1 includes 21 counties across central Mississippi, including Hinds County and several that lean Democratic in the Mississippi Delta. Banks believes the fact that his cousin, Fred Banks Jr., won a seat in the district in 1991 and held it until 2001, bodes well for his chances against Waller.
Banks recently spoke with the Jackson Free Press about his campaign.
How is this campaign different from running for the Legislature?
It's a lot more driving. Before, I never had to spend a night away from home campaigning, and now I'm spending nights and days away from home campaigning throughout the state. Before, when I was campaigning as a legislator, I might use a tank of gas every couple days.
You qualified right up against the deadline. What was the hesitation?
It wasn't hesitation. I was approached about running rather late, and it was something that I had to consider and talk to my family about, my business and law partners about. Of course, by the time you talk to your family, you have to pray over it. You have to come with a very deep examination because this is not an office that just anybody can hold. It takes a lot of confidence; it's going to take a lot of discipline. And it's just something you have to decide: Do I really want to do this? After doing that and talking to my cousin, Fred Banks, about it, I felt it was something I needed to do.
The demographics of this district are favorable to you. Did that figure into your decision?
This is a district that my cousin Fred Banks ran in years ago, and he was able to win it. After talking to him, he told me it would be a good, tight race. We don't know who's going to vote or who won't vote. We're going out there and talking to all the people, regardless of demographics.
What do you think about Supreme Court justices having to run for their seats?
Mississippi has always liked to elect its officials. When you think about judges being appointed, it puts it into the hands of the governor. Being elected to judge, that means the people get to trust who will decide their legal matters.
What do you think you can accomplish on the court that you can't in the Legislature?
One of the things that I know I would bring to the judicial branch of government is that most of the laws that will be considered by the court will be laws that we have debated over the last 21 years--whether they're criminal issues or civil issues, issues dealing with workers comp or unemployment, economic development or eminent domain, I've been a part of those issues. What I know I would bring to the court is a sense of fairness, a sense of representing the people of Mississippi. Not special interest groups, but regular, working-class people. 
It's not just that it's become too hard to serve as a Democrat in the Legislature? 
I have had the honor and privilege of serving the Democratic Party in the past ... and now I'm running as required by law for the Mississippi Supreme Court in a nonpartisan race. ...
Since the Senate was taken over by the Republicans, and now that the House has been taken over by the Republicans, it's harder to get Democratic-type legislation passed, if you can call anything Democratic-type legislation. But we have protected worker rights; we also balanced that with bringing in large businesses.
What do you think the court's role would be in a situation like that? We may be looking at a situation where this governor, who's refused to expand Medicaid ...
I really can't speak as to how I would vote on certain things that would come before the court, as required by the Code of Judicial Conduct.
What are some of the more interesting cases the court has taken up in the last 20 years?
One of the most recent things was Gov. Haley Barbour's pardons of almost 200 state inmates.
What were your thoughts on the pardons?
I am a legislator, and I know what we have voted on. As a legislator (with respect to the constitutional notification provision), I know what we have voted on. And having the Supreme Court say no, (inmate notification) doesn't have to happen ... that's what the Supreme Court is supposed to do.
What else do you really people to know about you?
Most people don't understand the significance of fairness on the Supreme Court. The people need someone who will stand there and make sure that court does not bend to big business, to little business, public outcry or whatever it may be, but this justice is going to uphold his oath of office and be fair, and rule on the issues.
Update: Sept. 24, 2012: This story has been updated to reflect a correction. A previous version misidentified Rep. Earle Banks Sr. as "Jr." The Jackson Free Press regrets the error.
More like this story