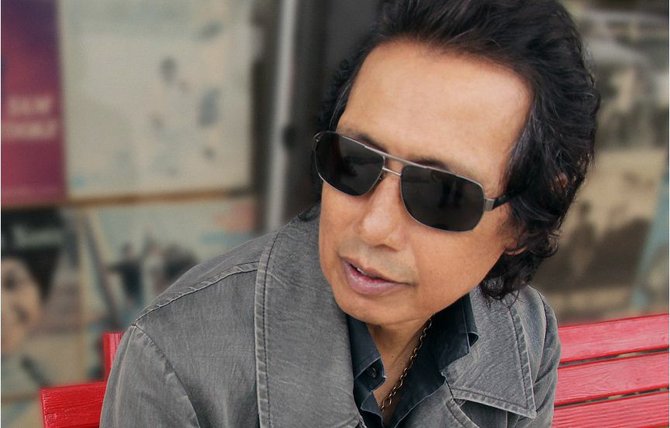 After more than 35 years and a dozen albums, Alejandro Escovedo is a musician's musician and a critics' darling—the kind of artist whom other songwriters speak of in reverent tones. He is a constant denizen of those "best of" lists at the end of each year and is consistently heralded for his storytelling chops as much as his way with an electric guitar. Escovedo sings with literary flair while harnessing the wild abandon of his punk roots.
Escovedo's most recent album, "Big Station," which has received rave reviews from the likes of Paste Magazine, continues this tradition with deeply drawn tales and pinpoint observations, all cloaked in sounds both sublime and strident. Escovedo wrote "Big Station" in collaboration with songwriter pal Chuck Prophet.
The album completes a trilogy of sorts. "I think that when I look back at the albums I've made, I've made trilogies," Escovedo says. "The first three work together thematically. There were the Bloodshot (Records) years: 'More Miles than Money,' 'Bourbonitis Blues' and 'A Man Under The Influence,' which is probably one of the most important records I've ever put out. ... Then I started this phase with "Real Animal,' 'Streets Songs of Love' and now 'Big Station.'"
Like on the previous two albums, the story uses richly drawn characters of the southwest in and around Escovedo's adopted hometown of Austin, Texas.
"Sally Was A Cop" recounts the realities of the ongoing drug war in Mexico—the song's protagonist having become more of a soldier than a cop during the continuing cartel conflicts. Escovedo uses ripped-from-the-headlines scenes about "35 bodies lying in the highway/children forced to dig the graves of their fathers." As is now customary for Escovedo, he juxtaposes these grim tableaus with a gorgeous melody, acoustic guitars, swaying saxophone and backup singers over a bedrock of electronic beats.
Elsewhere, he rhapsodizes about his hometown of San Antonio and laments the changes that have befallen Austin.
Like much of his work, some of the album is autobiographical. At 61, Escovedo has already enjoyed a long and sometimes illustrious career on the rock circuit, from his early days as a punk rocker with The Nuns to his '90s reinvention as an alt-country icon. He's got the battle scars to prove it, having narrowly survived his battle with the well-worn rock demons of the rock 'n' roll lifestyle of drugs and alcohol.
But these days, clean and sober, he plunges forward with vigor and resolve. On the album's opening track, the bombastic garage-rock shredder "Man of the World," he defiantly states, "You know I'm frustrated, hot, overrated, feel like dissipating." But he still yearns for the road and insists that he's "duct-taped together for one last ride!"
Mississippi holds a special connection for Escovedo. The way he approaches his songwriting reveals Escovedo's longstanding friendship with Mississippi novelist Larry Brown, who passed away in 2004.
"The books I read definitely influence me as a songwriter," Escovedo says.
"Especially Larry, because his characters were so real and conversational. They had weird little twisted outlooks on life. I always felt with Larry I found a kindred spirit, like a lost brother. He has such a love for music, too."
For Escovedo, songs are stories, and his canon is riddled with the same type of twisted characters. His rock 'n' roll heart and his compulsion to bring these stories to life keep him moving forward. As he emphatically states on "Man of the World": "I'm not done yet!"
Alejandro Escovedo and The Sensitive Boys perform at Duling Hall (622 Duling Ave., 601-292-7121) Nov. 1 at 9 p.m. Tickets are $15 in advance or $20 at the door. Visit ardenland.net or alejandroescovedo.com.