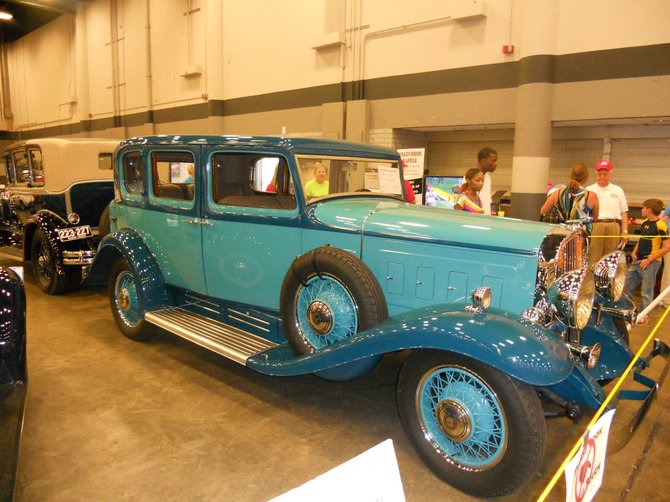 In fashion, social graces and pop culture, some trends come and go, while others remain tried and true—the classics. The little black dress, red lips, a good martini … some things just stand the test of time and remain appealing despite changing times. As of late, Jackson has embraced a celebration of some classics itself, and I've tried to take advantage of the opportunity to revisit some and experience others for the first time.
This fall, Cinemark Cinemas launched a "Fall Classics Series" of Oscar-winning and otherwise legendary films on Wednesday nights, and Tinseltown (411 Riverwind Drive, Pearl, 601-936-5856, cinemark.com) participated in screening them. It started as a six-film engagement, but was so well received that it's continued into October and November with even more movies. Many of the same audience members attend all of the films, so it's become a bit of an informally organized movie club of sorts, with folks discussing the films during those that include an intermission.
It's been fun to see some old films that I'd only previously experienced on the small screen, like "Chinatown" and "Gone with the Wind." It's also a chance to feel I've become more culturally literate by seeing some of "those" movies I've never seen but always felt I should, like "The African Queen" and "Dr. Zhivago." (Now I know what it meant when in the commentary of "Sex and the City," Season 6, Part 2, Michael Patrick King referred to Carrie's "Dr. Zhivago" moment.) Toss in a pre-movie classic cocktail like a Negroni at Underground 119 (119 S. President St., 601-352-2322, underground119.com), and it's a complete package of a night.
Not to mention, classic films mean classic fashion inspiration: Faye Dunaway's red pout in Chinatown made me immediately consult makeup artist Dustin King (daretoilludere@gmail.com, 601-408-2406, at SMoak Salon, 601-982-5313) for tips on recreating the look. "Dr. Zhivago" left me wanting to wear furs and military-inspired outfits for fall. Upcoming movies in the series include "20,000 Leagues Under the Sea," "Young Frankenstein," "The Great Escape" and "The Sting," so you have plenty more chances to brush up on your classic cinema if you're a movie buff (or an aspiring one).
While I've not experienced many classic movies, my familiarity with classic cars is slightly more well-versed. My first car when I got my license was a 1965 Ford Mustang—metallic aqua, white interior—that my parents owned since the 1970s. As a result, I keep a soft spot in my heart for vintage vehicles.
So this year, when visiting the Mississippi State Fair, my folks and I went (for the first time) over to the Trade Mart to look at the classic car show. I'll admit, I only went to see the cars because most of the livestock (what I really go to the fair to see) had been loaded up by the time we got there the fair's last Saturday. But I was glad that I went. Old things tend to be pretty cool, and these cars were amazing—painstakingly restored and beautiful. And there was a 1965 Mustang among the bunch, which brought back wistful memories of turning that giant steering wheel for about five minutes before anything moved and the vinyl seats searing the back of my shorts-clad legs in the summer.
After taking in some classic movies and cars, I turned my attention last weekend to shopping. Mixing the old with the new is a great way to spice up our look, and one store that makes it easy to do is Libby Story (1000 Highland Colony Parkway Suite 5003, Ridgeland, 601-717-3300,
libbystory.com). The store includes not only a great selection of reasonably priced new clothes, but awesome vintage clothes and repurposed jewelry. On my last visit, I completely fell for some fantastic vintage suede skirts that had been reclaimed and embellished with (new) metal studs, giving them new life. Another place to find some fantastic vintage clothing, jewelry and accessories (whether for every day or as Halloween approaches) is the Antique Shop of Jackson, 4525 Interstate 55 N., 601-982-1881. The '60s- and '70s-era dresses are in stellar condition, and the accessories are like searching through your grandmother's jewelry box.
While it's fun to experiment with trends, I think there's something to be said for honoring the classics. Try revisiting some of them for yourself this fall. I'll raise a martini to you as you do.
More like this story
More stories by this author