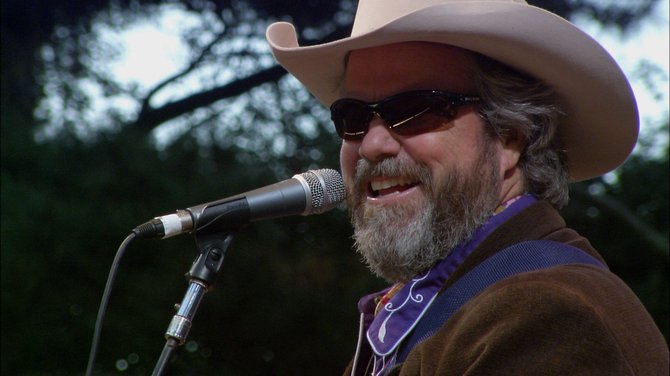 It can't be fall until football, the state fair and, of course, Halloween roll our way. The pounds of delicious candy, ostentatious costumes and Halloween parties make the month of October help all of us gear up for the holiday that some people think is only for kids. If you find yourself with an empty dance card this weekend, copious amounts of events are going on in the City with Soul.
One of my favorite singers/songwriters performs Thursday, Oct. 25, at Hal & Mal's. Robert Earl Keen has written songs for what seems just about everyone in country music and has hits such as "The Road Goes On Forever" and "Merry Christmas From the Family." I'm looking forward to hearing him for the first time live in concert. You could also venture over to Soul Wired Café for College Nite Thursdays, or if you're in a bluegrass mood, head over to The Cherokee Inn to hear one of my favorite bands ever perform, The D'lo Trio.
Before any Halloween debauchery takes place this weekend, chill out to some local live bands performing in the metro area. On Friday, the King Taylor Duo performs at McB's (McB's has one of the best steaks around), DoubleShotz performs at Two Rivers in Canton, Lizz Strowd and her awesome band perform at Burgers and Blues, and Underground 119 has blues virtuoso Grady Champion.
The Saturday before Halloween seems to be the night to hit the town in your favorite costume and leave all your inhibitions in the wind. Head over to Trustmark Park in Pearl for the annual Red Beans and Rice Celebration, which will be going on all afternoon. Later that evening, a slew of restaurants and bars are having Halloween parties, so there's no reason not to bring your costumed self to these venues. Reed Pierce hosts its annual Halloween party and costume contest with Yankee Station performing; Furrows perform at Ole Tavern's Halloween party; Club Magoo's hosts Spank the Monkey for its Halloween Bash/Costume Contest, Cherokee Inn has Electric Hamhock and The Church Keys performing at its annual Halloween party; Shuckers' Halloween Bash hosts Hunter Gibson and The Gators; and the Davis Planetarium hosts the Tommy Johnson Blues Festival and Zombie Ball.
If your mood is more blues and bluegrass than Halloween, head over to the Clyde Muse Center at the Hinds Community College campus in Pearl for Banjos, Ballads, & Buddies featuring Larry Cordle, Bradley Walker, Val Storey, Carl Jackson, Jerry Salley and Lonnie Shorr. The historic Alamo Theatre in the Farish Street District hosts the Robert Johnson Crossroads Celebration featuring Grammy winner Chris Thomas King, Cedric Burnside Project, Billy Gibson, The Robert Johnson International Blues Revue featuring Steven Johnson, Vasti Jackson and Keiko Komaki. Also, check out one of my favorite bands, Parallax, at Martin's.
On Oct. 30 and 31, bring your props and meander over to Hal and Mal's for a double night of "Rocky Horror Picture Show." When you get through passing out gobs of candy to your neighborhood kids Wednesday night, get ready to shake your tail feathers at Hal and Mal's for the Rumprollers/Otis Lotus Halloween show in the Red Room. I promise you will not be disappointed.
Y'all have a safe Halloween, and don't take candy from strangers!
More like this story
More stories by this author