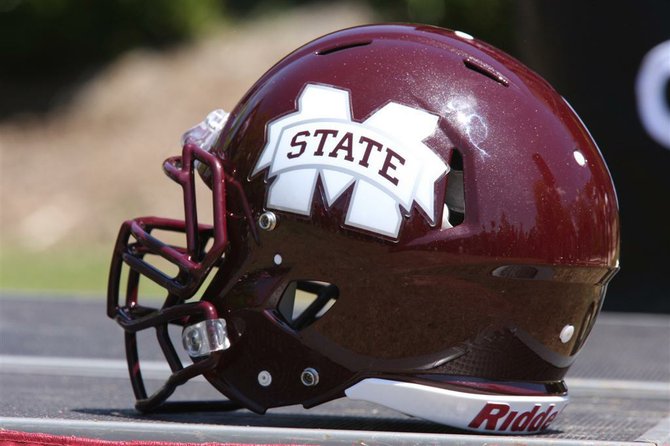 Mississippi State fans are partying like it's 1999. That's because the Bulldogs are off to their best start since winning eight straight games to start the 1999 season.
MSU reached its sixth win of the season with a 41-31 victory over Tennessee. The Bulldogs have won their first three SEC games and are currently tied with Alabama for first place in the SEC West.
The release of the BCS rankings this past Sunday rewarded the undefeated Bulldogs for their quick start. Mississippi State is ranked 12th in the opening BCS poll and also 12th in the JFP Top 25.
Mississippi State is one of 12 teams that are currently undefeated at the midpoint of this college football season. MSU is one of three teams undefeated in the SEC, the other two being Alabama and Florida.
Defense was supposed to be the Bulldogs' strong point, and it has been to start the season. MSU has one of the best secondaries in the country, featuring defensive back Jonathan Banks.
Against Tennessee, MSU shut down Volunteers quarterback Tyler Bray for most of the game. The Bulldogs grounded Bray and Tennessee aerial attack as Bray only threw for 148 yards.
Mississippi State leads the nation in turnover margin at plus-15. MSU got an interception and a fumble recovery against the Volunteers. On the season, the Bulldogs have forced 18 turnovers and committed just three turnovers themselves.
Offensively, Tyler Russell has led MSU, throwing for 1,382 yards with just one interception while adding 12 touchdown passes. Against Tennessee, Russell had a career high of 291 with two touchdown passes and no interceptions.
The Bulldogs face a very good Middle Tennessee team this weekend at home. The Blue Raiders went to Georgia Tech and left with a 49-28 win.
MSU started out the 1999 season with a win over Middle Tennessee. The Bulldogs finished that season with the number one ranked defense in the country.
Mississippi State also has to avoid looking ahead to a potential big showdown against Alabama next week. Both teams could be undefeated with first place in the SEC West on the line if the Crimson Tide can get past Tennessee this weekend.
The Bulldogs still have more potential pitfalls even after they face Alabama. Mississippi State still must host Texas A&M to begin November and then hit the road to face LSU.
MSU comes home to face Arkansas and finishes up the season by making the short road trip to Oxford to face a surprising Ole Miss squad.
That 1999 Mississippi State squad finished 10-2 with a Peach Bowl victory over Clemson and ranked 12th in the nation with losses to Alabama and Arkansas. This MSU has the ability and opportunity to surpass or equal what the 1999 team accomplished.
More stories by this author