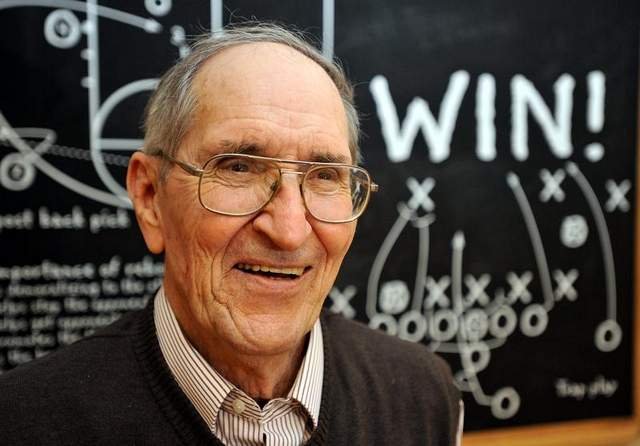 Legendary football coach Jack Carlisle will be the subject of the first annual Mississippi Sports Hall of Fame and Museum Roast this Tuesday, Oct. 16. Carlisle has spent more than 60 years coaching football at various levels.
As a high school coach, Carlisle won 260 games and lost just 70 with 17 ties. He coached Murrah High School, Jackson Prep and Madison-Ridgeland Academy to championships.
Carlisle was head coach at East Tennessee State for three seasons (1979-81) where he compiled a 15-18 record. There, Carlisle coached current Atlanta Falcons head coach Mike Smith.
Smith played for the Buccaneers from 1977 to 1981 and was named defensive MVP twice, but Carlisle's biggest moment in his college coaching career might have been at Ole Miss.
In 1977, Ole Miss hosted Notre Dame on a typical September day. As an offensive assistant, Carlisle inserted third stringer Tim Ellis at quarterback as the Rebels rallied for a 20-13 victory over the Fighting Irish.
The defeat in Mississippi would be the only loss for the 1977 Notre Dame team that went on to win the national championship that year. This Fighting Irish team also featured future NFL Hall of Fame quarterback Joe Montana, who didn't play in the loss.
Skipper Jernigan, who played for Carlisle at Murrah before going on to be a standout offensive guard at Ole Miss, will be the master of ceremonies at the roast.
Roasters will include Rhesa Barksdale (Murrah), Wallace McMillan (Murrah), Paul Dongeiux (Murrah), George May (Prep), Tim Ellis (Ole Miss) and James Smith (Madison-Ridgeland Academy).
The program will include a reception at 5:30 p.m., followed by a dinner at 7 p.m. Tickets for the reception, dinner and program are available for $100 each. Varying levels of sponsorships are also available.
All proceeds from the roast will go to the Miss. Sports Hall of Fame, which has operated for more than 16 years without any public money. Carlisle was inducted into the Hall of Fame in 2004.
For more information, call 601 982-8264.
More like this story
More stories by this author