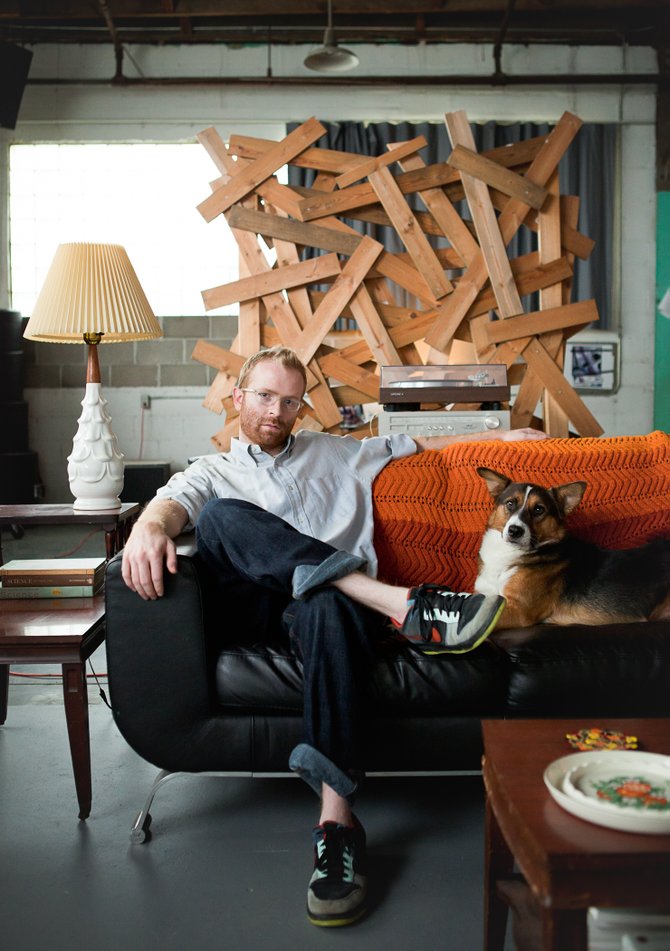 Tyler Tadlock of Pearl, Miss., moved to Portland, Ore., after graduating from Belhaven University in 2008. Now he's back, living in the Millsaps Avenue Arts District in Midtown since January. The mastermind behind Spirituals, he plans to stay for awhile.
"I make really awful attempts at dance music songs. They aren't very good, but I like them, and it's fun," Tadlock says. He can't be that awful, though, seeing as how Pitchfork Media gave his 2010 debut self-titled album a 7.6 rating. "Tadlock's synthesized soundscapes are busy but well behaved, full of precisely whirring, subtly interlocking little pieces," Pitchfork writer Joshua Love wrote.
Tadlock, 27, started the one-man group Spirituals after moving to Portland and finding himself with nothing to do, surrounded by his vast collection of records from different genres. He bought Ableton Live, a music-editing software. Originally a drummer, the graphic designer took his love for vinyl and dance music and started to throw samples together. "The trick is to listen to a ton of music," he says.
His most noticeable influences are Caribou and Four Tet. "Caribou's album 'Start Breaking My Heart' really convinced me that chopping things up on the computer can be a good idea," Tadlock says.
Spirituals' sound is original, but it is made almost entirely from samples. "Recording a lot of things is fun. ... It really teaches you to accept sounds from all over, not just from old records or from old tapes," he says.
Tadlock will release his next album on Articulated Works, a new label conceived by Tadlock and friend Justin Peake to promote both musical and visual artists. Tadlock has finished the music for the album. It is set for release later this year or early next year.
Listen to Spirituals at soundcloud.com/spirituals, and find Spirituals on Facebook for more info.