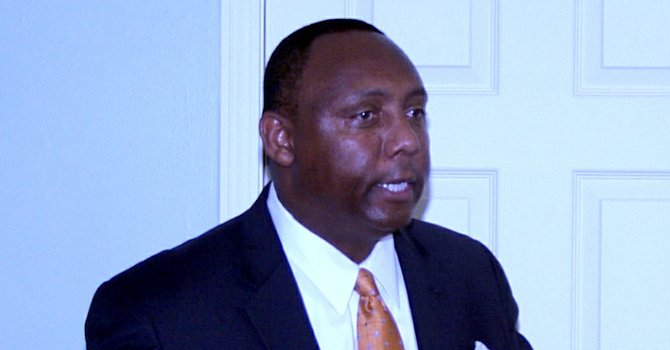 In cash-strapped Mississippi, where lawmakers have underfunded many government functions over the years because of revenue constraints, one agency might get a budget boost next year.
"It's time for the Legislature to give you the money you need," Rep. John Moore, R-Brandon, told Mississippi Department of Corrections Commissioner Chris Epps during a hearing this morning at the Capitol.
Moore praised Epps' efficiency in running the state prison system for 16 years, which by Epps' count has saved state taxpayers millions of dollars. Even with the nation's lowest paid corrections officers, Mississippi's recidivism rate of 27 percent is far below the national average of 42 percent, Epps said.
So far, Epps said the department is getting by with its guards but hinted that trouble could be ahead should there be a riot and if something isn't done about the fact that 64 percent of MDOC's employees are female compared to the 92 percent male inmate population.
Officials also discussed systemic problems that contribute to the growing prison population. Rep. Adrienne Wooten, D-Ridgeland, questioned whether the number of prisoners is going up because of underlying factors people who have been to prison have no control over.
Malcolm McMillin, the former Hinds County sheriff who now chairs the Mississippi Parole Board, illuminated the problem in his testimony to the House Corrections and Judiciary B committees.
McMillin--who pointed out the irony of his having spent two decades locking people up and now decides if they'll be released from prison--said inmates receive $50 upon parole. With that sum, the ex-offenders must visit one of the state's 335 parole officers and pay a mandatory supervision fee (failure to pay could be tantamount to a parole violation that could result in reincarceration) in addition to taking care of personal needs like eating.
"That would be a difficult task for many in this room," McMillan said.
More like this story