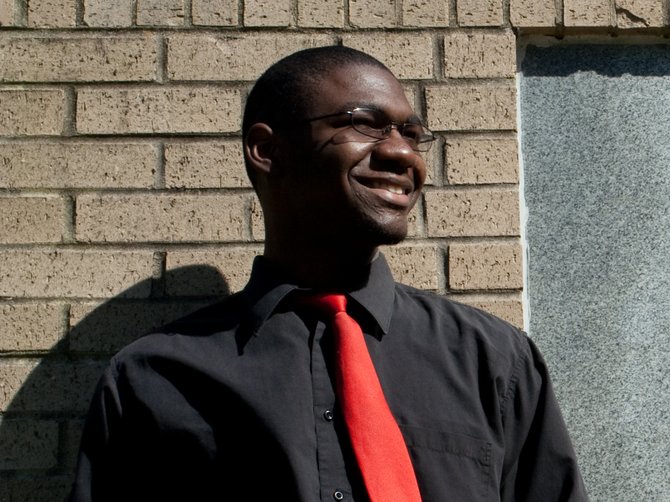 Life is far from stagnant. Just as the caterpillar transitions to the butterfly, people also evolve and flourish. Ambrose Tabb, affectionately known as Eli, is one of my most dear examples of the constant progress that is life. Eli, who grew up in Jackson and attended Dekalb College, recently moved to Stone Mountain, Ga.
In Jackson, Eli was influential in the high school arts scene, but is most noted for his relentless pursuit of social justice. As long as I have known Eli, a revolutionary evolutionary, he has been a crusader for social equality. Long before he dragged me to Civil Rights Civil Liberties meetings at Jim Hill High School that I came to love, Ambrose rubbed elbows and charmed many of Jackson's progressives (young and old), including at the Jackson Free Press working on the Youth Media Project.
Eli taught me that one should not be ashamed to be who they really are, even if that meant ridicule and sideways glances from those who simply didn't understand.
Because of Eli's warm and energetic aura, it came as a complete shock to learn that my dear high school friend was involved in a serious accident while crossing the street in Georgia on Sept. 21. A car hit him while he was crossing the street, leaving him with a broken jaw, a broken neck and 2 breaks in his spinal column. According to Eli's mother, Charlotte McNeil, he is doing much better after a second surgery he had this morning at 7 a.m. He had 2 bolts put in his back and a steel cage and rod bolted in his back. He will spend 6 weeks in the Shepherd Rehabilitation Center in downtown Atlanta, Ga.
However, God works in mysterious ways. Even though the scope of the injuries is extensive and possibly permanent, I have no doubt that with the incomparable strength of Eli and his loved ones that he will prosper and recover. To the avid readers, I graciously ask that the Tabb family remains in your prayers in the days and months to come. Donations to help with expenses for Eli and his family can be made at this paypal link. The email address is mcneilsonic@hotmail.com, and click on "personal."
The road to recovery will be a long one, but the evolution of Eli is far from finished.
"I really would like to thank all my prayer angels," Charlotte McNeil. "Eli had such a large fan base supporting him, and he is aware of all the people looking at his Facebook page. He is so grateful to all of them."
Be sure to read this story Ambrose wrote for the JFP/Youth Media Project.