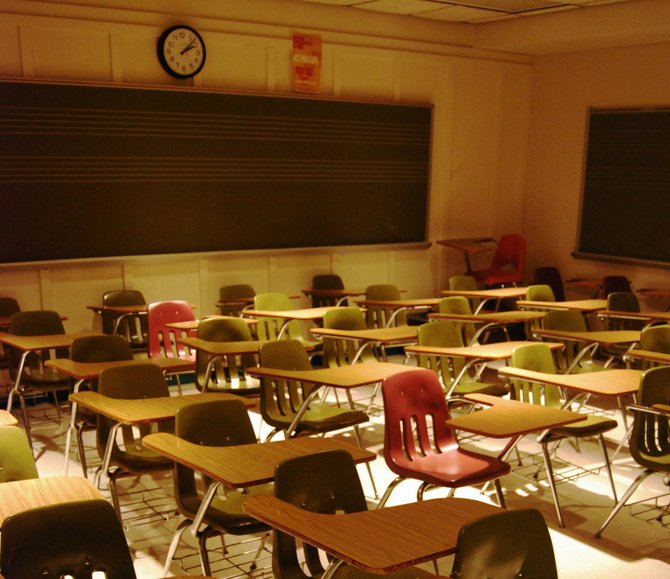 It was an unusual criminal enterprise.
After 15 years, federal officials finally caught up to Clarence Mumford Sr., the Memphis-based head of a crime ring that ensnared would-be public school teachers in three states, including Arkansas and Mississippi.
From 1995 to 2010, Mumford received fees of between $1,500 and $3,000 to send a fake test taker to take the Praxis exam, which school districts nationwide require as part of teacher-certification requirements. In return, his customers got a passing grade and began their careers as cheaters, according to federal prosecutors in Memphis.
"That kind of behavior is unacceptable in our profession. Getting into the profession on a fraudulent basis shouldn't be tolerated on any level," said Kevin Gilbert, president of the Mississippi Association of Educators.
Mumford faces more than 60 fraud and conspiracy charges that claim he created fake driver's licenses with the information of a teacher or an aspiring teacher and attached the photograph of a test-taker.
Prospective teachers are accused of giving Mumford their Social Security numbers for him to make the fake identities. Then, hired-test takers went to testing centers, showed the proctor the fake license, and passed the certification exam, prosecutors say.
The aspiring teachers used the fraudulent test scores to secure jobs with public school districts, the indictment alleges. Fourteen people have been charged with mail and Social Security fraud, and four people have pleaded guilty to charges associated with the scheme.
The scheme affected hundreds--if not thousands--of public-school students who ended up under the instruction of unqualified teachers.
Edward L. Stanton, III, United States Attorney for the Western District of Tennessee, characterized the charges as "a strike at the fabric of our society."
"In an area that should be sacrosanct--the education of our children--Mumford has created an atmosphere in which teachers who are not only unqualified, but who have also gained credentials by fraud, stand in front of our children every day," Stanton said in a news release.
"Mumford's conduct has done harm to the systems in which unqualified teachers have been able to teach, to the individual schools, to qualified individuals who could have obtained jobs filled by unqualified teachers, and, ultimately, to a generation of our schoolchildren."
A controversial piece of legislation proposed by the Legislature to establish publicly funded but privately run charter schools would permit charter schools to have up to 50 percent non-certified teachers.
Gilbert of the MAE fears the testing scandal might provide ammunition to critics of teacher certification, a common sticking point in Mississippi's ongoing discussion about establishing charter schools, which generally get more leeway to hire more uncertified and nonunion teachers.
Under rules for traditional public schools, it would be difficult for a businessman like Jackson native Jim Barksdale, a former executive at FedEx and Netscape, to teach a business or computer science course at a local high school because he lacks state certification.
"Highly qualified" teachers, according to the federal No Child Left Behind law, must hold a major or minor college degree in the field they teach, demonstrate competence on either the Praxis I or Praxis II exams, and have state certification, meaning they completed a college program in education. NCLB exempted charter schools from the certification requirement.
Gilbert said the vast majority of Mississippi teachers have gone through the certification process the right way and that folks involved in the Praxis scandal represent the exceptions rather than rule.
"Certification and licensing is important," Gilbert said.
The Sept. 19 indictment against Mumford also charged five individuals from Mississippi with fraud. They include Samuel Campbell, 38, of Jackson; Carlo McClelland, 34, of Meridian; Jadice Moore, 40, of Port Gibson; Sarah Richard, 44, of Richland and Kimberly Taylor, 36, of Charleston.
Jackson Public Schools officials could not confirm at press time whether any of the charged individuals are or have been employed with JPS.
The Associated Press contributed to this story.
More like this story
More stories by this author