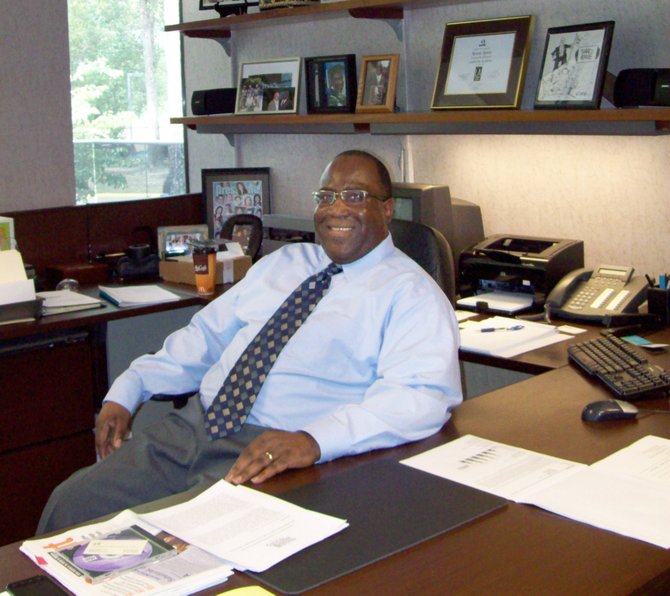 Ronnie Agnew graduated from Ole Miss with a degree in radio/television journalism, then spent the next 27 years working in newspapers, including a nine-year stint as the first black executive editor at the Clarion-Ledger, before he started working in broadcasting.
In August 2011, Agnew jettisoned print to become the executive director of Mississippi Public Broadcasting. It's an experience that he said has been "educational, eye-opening and reinvigorating," said Agnew, this morning's speaker at Friday Forum at Koinonia Coffee House.
MPB produces educational television and radio programs that it broadcasts from eight towers spread across the state to listeners and viewers in Mississippi and parts of neighboring states. Many of the shows are also available on MPB's website.
MPB receives $7 million in funding from the Mississippi Legislature, gets $2 million from Congress through the Corporation for Public Broadcasting and fundraises $500,000 per year, Agnew said. Of its state support, he estimates that 90 percent goes to salaries; the other 10 percent pays utilities. The rest of MPB's funds pay for programming.
Maintaining levels of government support is a slog for MPB and other public media companies. Former Gov. Haley Barbour once suggested a five-year phase out of funding for MPB and shortly before he left office said MPB should learn to pay for itself like other corporate-owned networks such as the Discovery Channel.
Agnew doesn't think organizations should necessarily take their cues from the for-profit networks, however.
"If you remember the Discovery Channel and the History Channel, they started off with all this educational programming. It was wonderful, but now what do (you have)? "Pawn Stars" and my favorite, the "Swamp People," Agnew said. "What they decided to do is instead of going after really intelligent programming, they decided to go after what makes them get ratings."
Given MPB's capability to produce many types of programs, Agnew said the lines of demarcation between print and broadcast have disappeared.
"We're in an information explosion unlike any kind I've seen in my career," he said.
More like this story