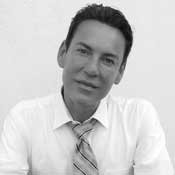 By the time I went to bed Tuesday, May 8, it was apparent that North Carolina was certain to pass Amendment One that would rewrite the state's constitution to ban same sex marriages. The amendment goes beyond that by preventing other types of domestic unions from attaining legal status, which opponents warn could disrupt protection orders for unmarried couples. I thought back to a time when Mississippi did the same thing in 2004, with 86 percent voting in favor of rewriting our state's constitution, and I was embarrassed to remember my ambivalence at the time.
In those days—not unlike disenfranchised gays today—I never saw marriage equality as attainable, so why should I care?
Now, burdened with the truth that North Carolina was about to repeat history, my heart hurt for the kids who would feel the sting of this blatantly bigoted action. It's one thing to be singled out by a bully; it's another to be told by an entire state that you're "less than."
All adolescents struggle and search for their identities. But imagine if you can, how it must feel to be an LGBT teen, struggling through high school, searching for your identity and finding out that no matter how hard you work, you will never be fully accepted or equal in the eyes of the law.
Now imagine that your state goes out of its way to amend its constitution to make sure things stay that way forever. It makes it hard—and pretty damn insulting—to be told, "Chin up, kid."
I went to work Wednesday and plowed through the morning, determined not to let it get me down. I spoke out on Facebook and Twitter; I sent out links to things I'd written in hopes of inspiring thought. But eventually, I put down my iPhone and walked away.
There was a weight on me—a black cloud that threatened all manner of lightening and rain, and I just couldn't shake it.
"This," I thought to myself, "this will never end unless someone who matters stands up for us."
Then I forced myself to ingest a lackluster sandwich with too much mayo.
Eventually, out of sheer boredom or maybe just the need to pick at the scab, I pulled up Facebook on my computer and read a status update from a friend.
"Thanks, President Obama. I don't know if this will help or hurt you politically, but it rules. Amen."
My mind began to race. Could he? Did he? Why the hell would he, now of all times? Then, without much effort, I found a seemingly never-ending stream of tweets about his statement on marriage equality. Link after link led me to a myriad of articles on how Barack Obama's "evolution" on the subject of same-sex marriage had come to an end.
As tears filled my eyes, I understood that his journey had dropped him squarely on my side of the line.
He explained his hesitation, his thinking that civil unions would be sufficient, and knowing that "marriage" comes with powerful traditions and beliefs for many. Ultimately he concluded, "for me personally,it is important to go ahead and affirm that I think same-sex couples should be able to get married."
There has been ongoing discussion in my community about his views on the subject. Some think his "evolution" took too long. I, for one, understand that—similar to my coming out—his could not be forced. It had to be well timed, and it had to be without question.
Now, even without using his trademark "let me be clear" intro, he threw down the gauntlet by using the word "marriage." Not "civil union," not "domestic partnership"—he said "gay marriage."
The president stated that he feels it's important to "treat others the way you would want to be treated." We need to recognize that people are going to have differing views on marriage and those views, even if we disagree strongly, should be respected," he said.
A majority of Americans (60 percent) say the president's position on gay marriage won't change their vote, according to a Gallup poll conducted May 10, and 54 percent consider gay and lesbian relations as "morally acceptable," according to another, earlier poll.
An increasing number of conservatives see it as a non-issue. In a May 11 memo, GOP pollster Jan van Lohuizen advised leading Republican insiders to change their rhetoric and positions on gays and lesbians or risk the danger of marginalizing the party into irrelevance—or worse.
The time was right. And, without mincing words—but not in these exact words, mind you—my president stood up and said that my 10-year relationship mattered, that our hopes, desires and aspirations mattered. That, as a couple, we deserved the same rights and protections offered to heterosexual couples under the law.
This, my fellow Americans, is where we are now: LGBT citizens are not yet fully equal, but we certainly no longer represent just a wedge issue. We are Americans, too, and we deserve our constitutional rights, just like everybody else.
So, on behalf of my community: Thank you, Mr. President. Thank you for evolving—as long as it took—and thank you for doing it now. You may lose a few votes, but you just energized your progressive base.
Can you feel that electricity in the air? Well, it's all for you, sir. Yes. We. Can.
Eddie Outlaw is co-owner of the William Wallace Salon in Fondren and spends most of his time trying not to embarrass his sweet Delta mother on http://www.eddieoutlaw.com.
More like this story
More stories by this author