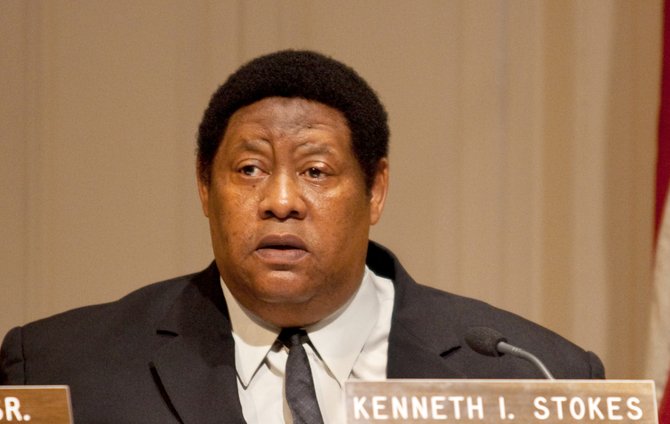 District 5 Supervisor Kenneth Stokes wants to close the Hinds County Detention Center in Raymond following a series of blunders at the jail.
On June 5, 34-year-old James Hopkins escaped from the detention center. Two days later, authorities recaptured Hopkins, who is serving a 20-year sentence for grand larceny, possession with intent to manufacture and escape. Law enforcement officials also charged Gina Amanda McCallahan for helping Hopkins escape.
Also, on June 6, Hinds County jail officials mistakenly released Demondrick Calhoun, who was serving a five-year sentence for forgery.
Hinds County officials blame the problems on outdated computer systems and defective locks and doors at the jail.
At a truncated Hinds County Board of Supervisors meeting this morning, Stokes asked Hinds County Sheriff Tyrone Lewis if he believes the county needs a new jail.
"Short answer--yes," Lewis responded.
Stokes said that supervisors need to "make sure we cover our behinds." He argued that agreeing in principle to close the jail and plan for a new one could help insulate the county from any lawsuits that might result from a future escape.
District 3 Supervisor Peggy Calhoun agreed with the need for a new facility, but said supervisors should "put concrete plans in place for financing a new facility."
Stokes and District 1 Supervisor Robert Graham voted in favor of Stokes' resolution to shutter the jail. Graham estimated that a new facility would cost $30 million to $45 million to erect.
With Calhoun and District 4 Supervisor Phil Fisher voting no (District 2 Supervisor Doug Anderson was not present), the Stokes resolution did not have the majority votes needed to pass.
The meeting recessed at approximately 9:45 a.m. so supervisors could attend a funeral. When the board reconvenes at 1 p.m., supervisors are expected to schedule a public hearing on Stokes' controversial "sagging pants" ordinance.
Under the proposal, the details of which Stokes is still hammering out, people caught wearing their pants low could face a small fine or community service.
Previous Comments
ID

167935

Comment

....and where will the prisoners be housed and work on their goal of rehabilitation? Will this be an opportunity for more PRIVATE prisons to set up shop and also to increase the population of those that are already in business? I think that we will be threading on some serious legal ground trying to pass/enforce a "Pull Up Your Pants" bill. We already have an "indecent exposure" law. We continue to make fuss about youngsters wearing their pants low; however, I think that we would get more mileage out of education and information relative to appropriate dress with PARENTS first. Most are aware of how their kids dress.

Author

justjess

Date

2012-06-18T17:07:28-06:00
More like this story