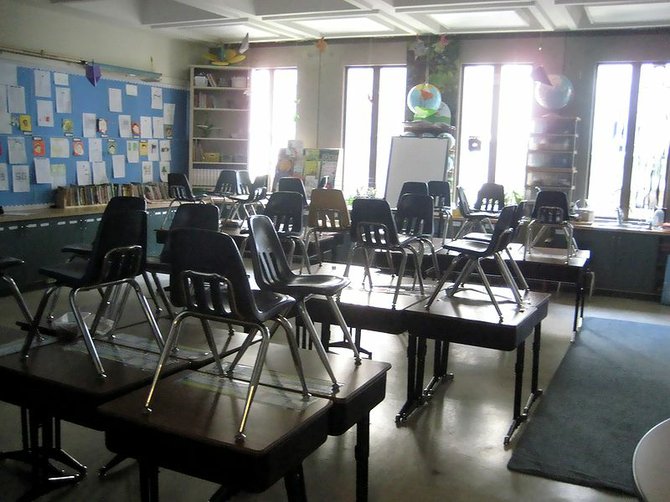 JACKSON — Less than half of Mississippi school districts will choose an abstinence-plus sexual education curriculum, the Mississippi Department of Education announced Friday.
Jackson Public Schools is one of the 71 districts that opted for abstinence plus over abstinence only sex-ed. The move did not come as a surprise from JPS. On July 5, JPS Superintendent Cedrick Gray and board President Monica Gilmore-Love confirmed the district would adopt an abstinence-plus sex-education program for the 2012 to 2013 school year.
The board outlined its policy in a June 19 letter that states: "Every student has the right to accurate information concerning the prevention of pregnancy and sexually transmitted infections. The board is committed to fostering community partnerships that educate both students and parents about this important topic."
In the capital city region, Rankin County and Madison County went with abstinence-only sex education.
The abstinence-plus curriculum JPS adopted includes information on the social, psychological and health benefits of abstinence, "the likely negative psychological and physical effects of not abstaining" and the consequences of bearing children out of wedlock, according to the June 5 policy letter.
The policy also states that the program addresses the role of alcohol and drugs in sex, the importance of not having sex until marriage as well as laws pertaining to rape--forcible and statutory--"paternity establishment, child support and homosexual activity." It also includes information on contraceptives--but excludes condom demonstrations--and the causes and effects of sexually transmitted diseases.
The announcement follows the Annie E. Casey Foundation's annual Kids Count report on the wellbeing of children. The survey, released last week, ranks Mississippi 50th among the states for children. According to the report, teen births in Mississippi increased from 61 per 1,000 in 2005 to 64 per 1,000 in 2009.
Mississippi's teenage pregnancy rate has remained one the nation's highest for years. A 2011 state law requires school districts to implement a sex education curriculum, starting with the coming school year. School systems had until the end of June to decide between abstinence-only or abstinence-plus programs.
Information from the Mississippi State Department of Health show 7,078 live births to mothers aged 10 to 19 in 2009. That meant that for every 1,000 girls or women in that age group, about 64 gave birth to a baby who lived. The rate for the U.S. was 39 live births among every 1,000 girls or women younger than 20. The statistics do not include pregnancies that ended in stillbirths, miscarriages or abortions.
In his first State of the State address, delivered in January, Gov. Phil Byrant said the state should "boldly confront the epidemic of teen pregnancy and dead-beat dads." Bryant subsequently assembled a commission to study the issue.
The Associated Press contributed to this story.
More like this story