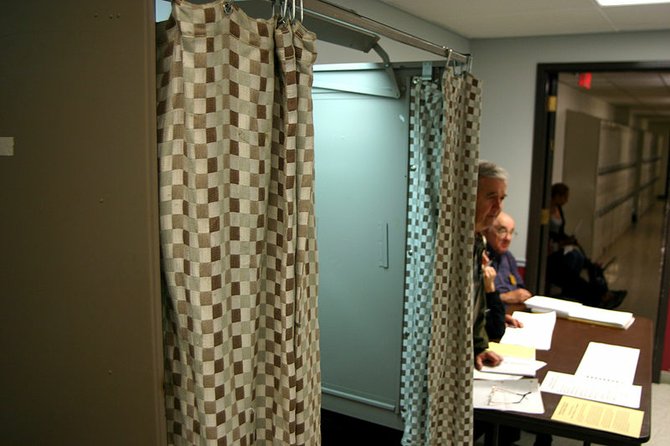 JACKSON — The Hinds County Election Commission has fixed the mistake with the Precinct 11 vote totals in the July 24 Ward 3 runoff election.
The discrepancy between the precinct's original vote total of 33 and the number of voters who signed the roll at the Jackson Medical Mall was the result of city poll workers not downloading information from one of the voting machines, county Election Commissioner Connie Cochran said.
One of the workers pushed a button that stopped the vote-downloading process before it was complete, Cochran said, resulting in none of the votes from that machine being tallied. That left 88 votes uncounted in the official election numbers, which the city Election Commission certified July 25.
"They had both tapes, they just didn't download both where they'd tally all the votes," Cochran said.
The outcome of the election did not change after election commissioners downloaded the other voting machine's data, though the number of votes at the precinct rose from 33 to 121. LaRita Cooper-Stokes defeated Joyce Jackson and won the right to keep her seat as the Ward 3 Councilwoman by a vote of 1,585-1,397. The election commission reported 34 "under votes," which Cochran said are voters who signed the roll, but didn't vote.
The Jackson Free Press submitted an open records request to City Clerk Brenda Pree's office July 27 for copies of the voter rolls. Under state law, the city has seven working days to respond.
No one in the county or city election commissions, nor in the city clerk's office knew about the mistake until this reporter told them July 26. By that time, the city clerk's office had certified the incomplete numbers.
"Next time you notice that, come tell us that day. Don't wait until the next day," county Election Commission Office Manager Grace Wallace said Monday.
The 121 votes at the Medical Mall was the third lowest turnout of the 15 precincts participating in the election. Precinct 50, located at Enochs Office Complex, reported only 60 votes, and workers tallied just 120 votes at Chastain Middle School, precinct 38.
The largest turnout was at precinct 28, the Golden Key Activities Center, where 374 Ward 3 citizens cast their ballots.
Cooper-Stokes held a second swearing-in ceremony at Jackson City Hall July 27. The first came after Cooper-Stokes defeated Jackson in a run-off election Feb. 28. Jackson challenged the legality of that election in court, based on incidences of voter coaching, Cooper-Stokes' supporters campaigning too close to the polling locations and a poll manager uttering a racial slur about Jackson. A jury unanimously ruled in Jackson's favor June 8.
Cooper-Stokes has apparently secured the seat her husband, County Supervisor Kenneth Stokes, previously held--at least until the next scheduled election. City elections are set for next year.
More like this story