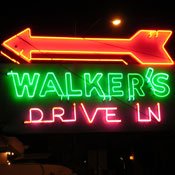 JACKSON — The "best of the best" of Jackson's tourism industry were honored today at the Jackson Convention & Visitors Bureau's 2012 Hometown Hero and SUMITT Awards ceremony at the Jackson Convention Complex.
Volunteers, employees and organizations were nominated and selected as tops in their industry by their peers, an industry that supports more than 20,409 jobs in Jackson with a $409,140,792 annual payroll.
Headlining the event were the SUMITT Awards (Superlative Merit in Travel and Tourism), which recognize tourism-related businesses and organizations that have made significant achievements. These "Best of Tourism" are:
• 2012 Attraction of the Year— Mississippi Children's Museum
• 2012 Festival/Event of the Year- TIE -Zippity Doo Dah Festival and Mississippi Blues Marathon
• 2012 Friend of Tourism— Jeff Good
• 2012 Full Service Hotel of the Year— Hilton Jackson
• 2012 Limited Service Hotel of the Year— Cabot Lodge Millsaps
• 2012 Restaurant of the Year— Walkers Drive In
"As tourism professionals, it is so important to recognize the efforts of our visitor industry partners," said Wanda Collier-Wilson, president and CEO of the Jackson Convention & Visitors Bureau. "Their professionalism and dedication mean travel and tourism dollars for our city, jobs for our friends and neighbors, additional sales for area businesses that rely on tourism for growth, greater tax revenue to support our community and a higher quality of life for all our citizens."
The prestigious Tourism Visionary Award was given to Attorney Robert Gibbs for his true vision and untiring service to Jackson and to the institutions that help support and enrich our tourism industry.
Special Shining Example Awards are given to tourism entities and individuals for outstanding contributions that enhance the quality of life in Jackson, and who serve as role models for others in the industry. Winners are:
"Tourism Visionaries are those individuals and organizations that see the 'big picture' of how teamwork and sharing resources can benefit our overall tourism product," said Wilson. "These are these standards to which we encourage all of our tourism partners to achieve."
Shining Examples
• Senator Hillman T. Frazier
• Mary Beth Wilkerson
• First Lady Kathy Johnson
• Wanda Collier Wilson
Hometown Hero Awards are given to individuals who have made a measurable impact on bringing tourism business to the city and those on our frontlines that make Jackson look good. Awards were presented in the following three categories:
Industry Employees
• Moses Jones- Jackson Convention Complex
• Herman Spencer- Huntington Grille
• Aubrey Norman, JR.- Downtown Café
• Julian Rankin-Mississippi Museum of Art
• Vicki Bell-City of Jackson
• Sonny Adriatico – Hilton Jackson
• Mary Current – Jackson CVB
Meeting Planners
• Stephanie Smith-Jefferson – 27th Biennial South East Regional Mothers Conference
• Barnie A. McGee – 2011 Annual District State Conference - Zeta Phi Beta Sorority
• Johnny Mims - Mississippi Association of Coaches-All Sports Clinic
• Dianne Speed – Mississippi Counseling Association Annual Conference
• Dora Mapp-Austin – 49 Biennial National Convention – National Alliance of Postal & Federal Employees
• Kim Stringer – 2011 Annual Convention – Mississippi Educational Computing Association
• Revered Samuel H. Boyd, Sr. – African Methodist Episcopal Church South Mississippi District Conference
• William Jemison – Interregional African American Catholic Evangelization Conference
Event Planners
• Dr. Leslie McLemore – Mississippi Freedom 50th Celebration
• Debra McGee – 2011 National Bowling Association Tournament
• Todd Kelly – Mississippi High School Association Championship Games
All of these heroes are part of an industry that brought in more than 3.04 million travelers to Jackson in 2010, pumping some $294 million into Jackson's economy.
"Hometown Hero Awards highlight the importance of individuals to the success of tourism in our Capital City," said Wilson. "These heroes are team players who help keep Jackson at the forefront of the tourism industry, who bring convention or meeting business to Jackson, and who provide outstanding hospitality to our visitors."
In addition, the JCVB announced today that it has been awarded accreditation from the Destination Marketing Accreditation Program (DMAP). DMAP is an international accreditation program developed by the Washington, DC based Destination Marketing Association International (DMAI). In earning the DMAP accreditation, destination marketing organizations (DMOs) communicate to their community, buyers and potential visitors that their DMO has attained a significant measure of excellence.
DMAP accreditation standards cover a wide variety of topics including governance, finance, management, human resources, technology, visitor services, group services, sales, communications, membership, brand management, destination development, research/market intelligence, innovation and stakeholder relationships.
More like this story