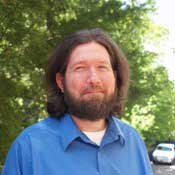 Football is coming and it is coming fast. But first: the Olympics.
Thursday, July 26
Football (7-8 p.m. ESPN 2): ESPN gets you ready for the start of college football by counting down the top 25 plays of the 2011 college football season.
Friday, July 27
Olympics (6:30-11 p.m. NBC): 2012 London Olympics begins with the Opening Ceremony at London's Olympic Stadium.
Saturday, July 28
Olympics (7-11 p.m. NBC): Olympic coverage begins with swimming, track, men's gymnastics and beach volleyball. Also, find Olympic coverage on NBCSN from 3 a.m. to 7 p.m. and on MSNBC from 6 a.m. to 4 p.m.
Sunday, July 29
Olympics (3 a.m.-6 p.m. NBCSN): The U.S. Men's Basketball team faces France, plus see women's field hockey, beach volleyball and badminton. Olympic coverage also airs on MSNBC and NBC.
Monday, July 30
Olympics (3 a.m.-7 p.m.): The U.S. Women's Basketball team takes the floor against Angola. Plus, see volleyball, equestrian sports and badminton showcased as well.
Tuesday, July 31
Olympics (7-11 p.m.): Women's Gymnastics enters the team medal stage. Also on the schedule, see swimming and more showcased in primetime.
Wednesday, Aug. 1
Olympics (7-11 p.m.): The Men's Gymnastics overall champion will be crowned tonight, with even more swimming and beach volleyball on tap.
Sports overload the next two weeks with wall-to-wall coverage on NBC Sports Network, MSNBC, NBC and more. If that is not enough, football returns on August 5 with the Hall of Fame Game, and NFL training camps open this week starting with the Arizona Cardinals on Monday.
More stories by this author