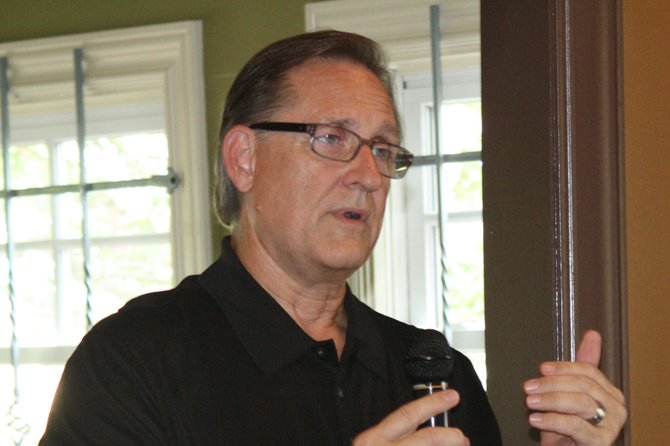 A proposed mixed-income development near Jackson State University is receiving mixed reviews from area citizens.
Chartre Consulting LTD, of Oxford, Miss., is working on plans and negotiations with the JSU Development Foundation, which owns the land, to build more than 150 townhouses off Dr. Robert Smith Parkway near JSU.
Best FOR* West, a citizen-run community group, held a public hearing at Koinonia Coffee House July 10 to allow citizens to ask questions and voice their concerns to Chartre Developer David Kelly.
Tax Increment Financing (TIF) will fund a large portion of the project. TIF allows the developers to attribute the increase in tax revenue due to increased property value to repay debt accrued building the development. Through the tax financing, Chartre will make the townhouses available in three different financial brackets: low income, work force and market rate.
Low-income townhouses will be available to families with incomes equaling 60 percent of the median area income or less. For a family of three in Jackson, the household income cutoff is $31,800, according to the U.S. Department of Housing. The maximum for a family of five is $38,160.
The proposal designates half the work force-income townhouses to households with up to 80 percent of median area income. The other half will be available for households which make up to 120 percent. The maximum income for a family of five at the 80-percent level is $50,880, or $76,320 at 120 percent of median area income.
Market rate townhouses would not get tax financing to assist buyers. Acceptance would depend only on the buyer's credit and ability to afford the townhouse at market rate.
Some citizens voiced concerns at the meeting that Chartre will cut corners on construction to make a better profit, ultimately leaving the community with low-quality housing.
"We're going to make money," Kelly said. "We're developers. If we're not making money, we're not going to be here tomorrow to make sure that thing is going to last."
Kelly said Chartre will use money to reinvest in the community, helping build community centers and recreational areas.
If JSU Development Foundation and Chartre agree to current plans, Chartre will purchase the property and retain it for 15 years. During that time, tenants will rent the townhouses in a rent-to-own situation. At the end of 15 years, tenants will have the option to buy the homes. Chartre will continue to rent out the unsold townhouses after the 15-year point and attempt to sell them, all at market rate.
Kelly said at the meeting that there will be no difference in the low income, work force or market rate townhouses. Chartre will build all houses alike, but they will use tax increment financing to help make some of them affordable for different income brackets.
Chartre plans to make 60 to 80 units available in the low-income bracket, about 55 available in work force, and 45-55 at market rate.
The company has built similar developments across the Southeast using tax increment financing since 1988, including about 4,000 units in the state, Kelly said. One such development is the Timber Falls Community in South Jackson.
More like this story