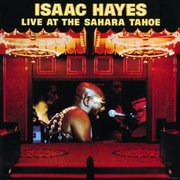 A few weeks ago, at the conclusion of the Priced to Move pop-up art gallery at the old federal courthouse, a few of us adjourned to the rooftop of the Fondren Corner building with the remnants of the weekend's PBR keg. I had never been up there and found it quite lovely.
As we were hanging out, the speaker attached to someone's phone was playing some background songs from a radio station. Someone asked if anyone had an iPod, and I fessed up to having one in my wife's purse (the repository for all things I do not wish to keep in my pockets). So I asked, "What should I play?"
The owner of the speakers replies, "Just put it on shuffle."
I immediately backed away from that suggestion. I love my iPod. With 21,970 songs taking up 144 GB of the total 160 GB, it is, in my opinion, pure portable perfection. There is probably no better representation of me as a person. Yet, in public settings, I get nervous. I can explain and rationalize to myself how Young Jeezy, WHAM! And the entire Fela Kuti discography fit together, but that is a hard sell in a more social setting. I looked to someone else and said, "You put something on. I don't feel like getting made fun of for Phish songs the rest of the night."
A few days later I thought about it and decided that it is time to get over my anxiety. So, this week, I am going to take the iPod shuffle challenge in the most public of settings and share with all of you the first several songs that pop up when I set my iPod to shuffle songs. This list is in no way doctored. It is what it is.
"Fly on a Windshield" by Genesis on "The Lamb Lies Down on Broadway" (1974) I guess if the iPod is going to give me a Genesis song, it might as well be from one of the all-time best concept records. I could have been fine with "Invisible Touch," but this one makes me look way cooler.
"Track 3" by Sun Ra and his Arkestra on 10/30/1988 This is a soundboard bootleg of a concert from Slim's, the San Francisco venue owned by Boz Scaggs. Sun Ra, the patron saint of afro-futuristic jazz, led the crowd on a march out of the venue during the encore. Wow.
"Feelin' Alright" by Isaac Hayes on "Live at The Sahara Tahoe" (1973) This is probably one of the best versions of Dave Mason's (of Traffic) oft-covered song.
"Guaranteed" by Dilated Peoples on "That Platform" (2000) A simple boom-bap beat from Alchemist anchors throwback braggadocio verses from Evidence and Iriscience and scratches from DJ Babu, one of the all-time great turntablists. This debut album from one of the leaders of the West-Coast underground revival of the early 2000s is full of upbeat summer jams.
"Love's Gone Bad"- by The Jackson 5 on "Boogie" (1979) "Boogie" is the rarest of all Jackson releases, and it came out around the time the band became The Jacksons and released "Destiny," one of my favorite Michael Jackson projects.
"The Moontrane" by Larry Young on "Unity" (1966) This Woody Shaw-composed Blue Note classic that toes the line between conventional and free jazz.
"Budos Theme" by The Budos Band on "The Budos Band I" (2005) Easily my favorite band from the past five years, this 10-piece instrumental band on Brooklyn's Daptone Records creates a self-described "afro-soul" sound that mixes elements of afro-beat, '60s soul and funk, and jazz. It is perfect.
Well, there you go. That's not bad at all. No Phish to make fun of at least. But I must tell you, that the next song that popped up was Bon Jovi's "Never Say Goodbye." Too bad I am out of space for this week.
More like this story
More stories by this author