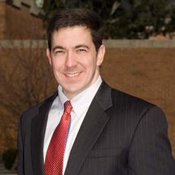 Medicaid recipients--and the agencies that provide services to them--could face a slew of new restrictions, including random drug tests, community service and nicotine testing if several bills in the Senate pass.
Sen. Chris McDaniel, R-Ellisville, introduced a bill this morning to require Medicaid recipients to submit to random nicotine testing. If the bill becomes law, anyone who tests positive for nicotine must show proof of participating in a tobacco-cessation program or they will lose their eligibility to receive Medicaid benefits for a year.
Under Senate Bill 2272, the Division of Medicaid would have to test all Medicaid recipients at least once every two years.
McDaniel's bill is the latest of several introduced in the 2012 legislative session to set limits on who can receive government assistance. Sen. John Polk, R-Hattiesburg, introduced Senate Bill 2191 to require random drug tests for people who receive federal, state or local public benefits. He also coauthored two bills by Sen. Nancy Collins, R-Tupelo, one to require drug testing and one to require applicants for public assistance to serve at least 20 hours of community service per week to receive benefits.
McDaniel also introduced a bill to require agencies to verify that all applicants for public benefits are in the United States legally.
Sen. Merle Flowers, R-Southaven, introduced a bill to prevent Medicaid recipients from getting distinctive license plates that cost extra money. That bill would require the Division of Medicaid and the State Tax Commission to develop a computer program to determine whether license-plate applicants are Medicaid recipients. Flowers also introduced a bill to direct the Division of Medicaid to redetermine eligibility for all Medicaid recipients at least once every six months.
Several of the bills single out government assistance provided to low-income households, such as Medicaid, while exempting other programs, such as emergency services, soup kitchens and postsecondary education.
Roy Mitchell, executive director of the MIssissippi Health Advocacy Program, said the efforts to require drug testing for Medicaid recipients disappoint him.
"It's just a continuation in a theme in the Legislature and the Mississippi government that somehow there are certain members of our society that are not deserving of health care," he said. "We create these barriers in our society where the need is the greatest. ... Underlying that, we have to presume that there is a school of thought in the Legislature that there are Mississippians who don't deserve health care and therefore don't deserve to live."
While Mitchell said he doesn't know the senators' motivations for proposing more restrictions on Medicaid, drug testing and legal challenges won't come cheap.
"If they're looking at administrative efficiency, that's not there with this bill they're proposing," he said. "... This is not by any means efficient, effective public-health policy."
Mitchell suggests putting the same restrictions on legislators.
"If we're going to start drug testing, let's start with members of the Legislature," he said. "I'd like to see that amendment to the bill. If you added that amendment to the bill, that bill would die."
Medicaid serves 711,000 Mississippians.
Previous Comments
ID

165908

Comment

What we really need is a constitutional amendment requiring mandatory IQ tests for legislators.

Author

Belvedere

Date

2012-01-30T14:11:58-06:00
ID

165910

Comment

With more than HALF of our entire state population on some sort of "assistance" (as defined by them)this entire drug testing thing is going to touch EVERYONE in this state. Fun times!

Author

Lori G

Date

2012-01-30T15:55:27-06:00
ID

165928

Comment

I say drug test the legislature and see what we get back. We do pay them, right?

Author

Laurie Bertram Roberts

Date

2012-01-31T14:47:39-06:00
ID

165933

Comment

@Laurie Bertram Roberts~ Here, here. That's a drug testing program I would support. This is the problem I have with Republicans. I think trying to save money and move people off government assistance are admirable goals but doing it by these kinds of punitive measures just makes them look petty and cheap at best. I have been saying for the longest time that as soon as the government controlled healthcare it would limit personal liberty because if it is paying for your healthcare then it will want to have a say in how you can live your life. It's shameful that a Republican who probably touts how conservative he is, is the one putting this nicotine bill forward.

Author

WMartin

Date

2012-01-31T18:55:51-06:00
ID

165934

Comment

It is awful that we actually pay some of these folks. Everything I've read about these new bills being drafted to hurt our dependent citizens is CRAZY! These folks are wasting their time and for sure,OURS. Soming cigarettes could be bad for your health; however, it is LEGAL. The first act for the authors of these bills is to over-turn the legal right of an adult to smoke. I really like the idea of testing all members of the MS Congress if such a bill is passed for Medicaid recipients. At best, this is a JOKE and may I add: One that is in very poor taste.

Author

justjess

Date

2012-01-31T20:10:43-06:00
ID

165935

Comment

thx WMartin Republicans seem to be all for small gov until it has to do with poor people or women. The crazy thing about the drug testing measure it is 1) based on stereotypes of who receives assistance and not data and 2)as evidenced by other states with not save money but will cost more money to implement. It is not about money its about who they feel "deserves" help and who doesn't. Which makes me want to ask them WWJD?

Author

Laurie Bertram Roberts

Date

2012-02-01T02:43:43-06:00
ID

165941

Comment

Maybe a stupid question but one I need to know...Do our legislatures even know enough to look to see if these kinds of bills they are writing have already been used in other states and they were not good ideas? I mean, do they even look at that? Because I'm beginning to understand that they do not. After a conversation that I just had, I'm realizing how much about policy these people writing policy do NOT know. There are specialized classes of Medicaid recipients that would be unable to actually participate in community service or drug testing but provisions for them were NOT made in those bills.

Author

Lori G

Date

2012-02-01T13:22:30-06:00
ID

165946

Comment

I agree Lori. No I don't think they do many times some think tank comes up with this stuff and runs around selling it to different states. No asks about the real practical implications it just sounds good because it plays to peoples stereotypes about the poor. That is why it is so important to talk to people about these things and call your elected officials and tell them about themselves when they are wrong.

Author

Laurie Bertram Roberts

Date

2012-02-01T14:00:33-06:00
ID

165949

Comment

Shakes head. Anyone want to see if Sen. Chris McDaniel has any connections to companies that would provide all that testing? Failing that, ask how much it would cost to test all 711k per year for this.

Author

Pilgrim

Date

2012-02-01T20:24:25-06:00
ID

165950

Comment

Let's talk about how unrealistic it is for people to get recertified every six months you have people waiting to get approved who applied 3 months ago 2 months ago because their case worker is over worked so then what? Then you want to pile on drug testing, community service, and re certs every six months really? It's different when you have your system streamlined so that clients come in one time and re cert for food stamps TANF and medicaid at one time but that's not what MS does. We have a separate office for medicaid and whereas food stamps were doing re certs every six months even they are no longer doing that. They now have a simplified system where you only recertify once a year and you update at the 6 month mark. (I don't know what TANF does they have a complicated set of guidelines) So why change it for people on medicaid? especially since chances are if you are broke enough for one you may receive the other which places a burden on disabled people to appear in the office.

Author

Laurie Bertram Roberts

Date

2012-02-01T22:36:45-06:00
ID

165951

Comment

Pilgrim--That's not even ALL the testing that is being bandied about. That is just for testing Medicaid recipients for nicotine. They want to test anyone getting any SORT of "assistance" for drugs. That could be half of the state's population!

Author

Lori G

Date

2012-02-02T09:38:18-06:00
More like this story
More stories by this author