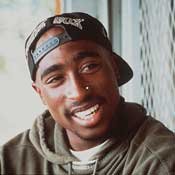 I have often written in these pages about the cool opportunities that find their way to me based on my position as a music columnist. One of the coolest things I have experienced so far is building a relationship with famed hip-hop journalist, scholar, poet and author Charlie Braxton.
Charlie and I met last spring when he moderated a panel on local hip-hop that I put together for a conference at Jackson State University. I knew of his work, mainly through reading his pieces on southern hip-hop in industry magazines such as The Source and Vibe. His reputation as a historian and builder of Mississippi's hip-hop scene from the early days makes him a go-to guy for these kinds of things.
I was not only excited, but humbled when Charlie started calling me to talk about my writing and scholarly work. We had these epic hour-long conversations about hip-hop, politics, race, black music and everything in between. It was surreal and continues to be so. One minute you are reading a man's articles in national publications; the next he wants to help guide your pursuits as a writer and cultural critic.
During our talks, we would try to come up with something we could work on together. After much discussion, Charlie finally got the light bulb-over-his-head idea: We should co-sponsor a conference on Tupac Shakur, the enigmatic rapper who was shot more than 15 years ago on Sept. 7, 1996, dying of those wounds six days later. We agreed that the best way we could honor his legacy was to bring together a wide range of scholars, historians, musicians, artists, writers and activists to discuss one of hip-hop's most celebrated, complex and controversial performers. With the help of our friends at the Margaret Walker Center, we put together a conference to take place at Jackson State Feb. 16, featuring two panel discussions and a keynote address from attorney and Jackson City Councilman Chokwe Lumumba.
Tupac's life was a lesson in contradiction. The uninitiated often overlook the fact that he began his artistic career as a back-up dancer with Digital Underground, the comical alternative hip-hop group most famous for "The Humpty Dance." The son of a former Black Panther, Tupac imbibed his early releases with themes of Black Nationalism, and he attacked social inequality, police brutality and poverty with his songs.
Yet Tupac's work was much more complicated than just social commentary over West Coast beats. Tupac could be immensely poignant, aggressive, playful and sometimes straight-up scary—all within one song. Sadly, the media, hungering for images to fuel its East Coast-West Coast rap-battle narrative, latched on to Tupac's more aggressive qualities and tried to force him into the mold of the angry and dangerous black male rapper.
To be sure, Tupac helped fuel these images, with a number of run-ins with the law and his later switch to the "Thug Life" persona.
But those in the know understood what Tupac was doing. A prodigious reader, Shakur was far too smart to be played by the media. He seemed to have a plan, however chaotic the process might have seemed to outsiders. This point often gets neglected about Tupac and hip-hop in general: These guys are often smarter, and their images and work more calculated, than they seem at first glance. That is why conferences such as ours remain crucial to the understanding of the nuances, complexities, and misunderstandings of hip-hop culture.
"R U Still Down: A Conference on the Career and Legacy of Tupac Amaru Shakur" kicks off with the first panel at 1 p.m. Thursday, Feb. 16,, in Room 166 of the Dollye M.E. Robinson Liberal Arts Building on the campus of Jackson State University.
For a full schedule, you can visit http://www.jsums.edu/margaretwalker/tupac.
More like this story
More stories by this author