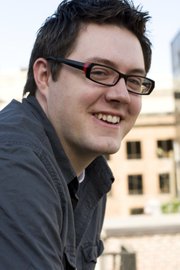 Jesse Houston is bringing fresh ideas to an iconic Mississippi eatery, City Grocery in Oxford. Houston, who parted ways with Jackson's Parlor Market in October, was appointed chef de cuisine of City Grocery last month.
Houston is joining chef and owner John Currence, who won the James Beard Foundation award for Best Chef: South in 2009.
"I could not be any more excited about welcoming Jesse to the team. City Grocery has just turned 20, and it is time for a younger and more vibrant palate to take the rudder," Currence stated in a press release about the appointment.
"I was definitely very honored when John gave me the phone call, shortly after I left Parlor Market. In fact, I hadn't really told anybody, yet ... but I was flattered." Houston told the Jackson Free Press.
Houston was able to redesign City Grocery's menu with Currence's input, and the collaboration is wasting no time planning more of the pop-ups Houston has become synonymous with.
"We have a whole month of pop-up restaurants planned in January, so we're going to pick up right where we left off in Jackson," Houston said. At City Grocery they are planning to combine pop-ups with four guest chef dinners, each four days long, for 16 days of pop-ups.
Most of all, Houston said he enjoys working with Currence and hopes to see old faces come in to appreciate the food they are making together. "I've had a lot of great support from the locals and also a lot of people come up from Jackson, friends and former customers," he said. "I really want all my friends in Jackson to be able to come up, see the pop-ups and hang out on the weekend."
Find out more at citygroceryonline.com.
More like this story
More stories by this author