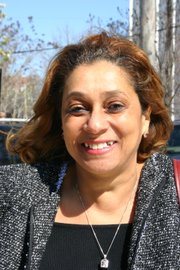 JACKSON — Officials in Meridian and Lauderdale County appear to be running a school-to-prison pipeline. An Aug. 10 U.S. Department of Justice report found that the Lauderdale County Youth Court, the Meridian Police Department and the Mississippi Division of Youth Services have committed a series of constitutional violations. Specifically, the Meridian Police Department fails to adequately assess "probable cause that an unlawful offense has been committed prior to arresting children at local schools," and the Lauderdale County Youth Court fails to provide children with due-process rights. African American children and children with disabilities are the students this system most affects. Meridian is 62 percent black.
"Children arrested in local schools become entangled in a cycle of incarceration without substantive and procedural protections required by the U.S. Constitution," the report stated.
The state has struggled with high-profile incidents related to schools and the criminal-justice system. The report sparked indignation from some unexpected places. In response, the conservative Mississippi Center for Public Policy asked: What if these kids had a charter-school option? Forest Thigpen, the MCPP's president, said the DOJ probe shows a need to establish charter schools in Mississippi.
"If parents knew what was taking place, they could send their child to a different school," Thigpen said.
Thigpen's group, the earliest backer of a charter-school program here, points to the low graduation rates at Mississippi's public schools, referring to them as dropout factories.
Statewide, Mississippi's graduation rate of 71.4 percent is one of the nation's lowest. Jackson Public Schools has an even lower graduation rate of 61.8 percent. The national rate is around 75.5 percent as of 2009.
While the state struggles with academic performance, Mississippi is spending millions to incarcerate children. In 2007, Mississippi incarcerated 219 youth at a cost of $426.51 a day each, or $93,405.69 a day for all of them, according to the Children's Defense Fund's "America's Cradle to Prison Pipeline" report.
That comes to more than $34 million Mississippi spent in 2007 alone to incarcerate kids. Nationwide, states spent about $5.7 billion in 2007 to imprison 64,558 youth committed to residential facilities.
Oleta Fitzgerald, director of CDF's Southern Regional Office, says suggesting charter schools as a panacea to the problem is an empty conversation. "It is misguided to talk about what happened in Meridian and say that it would not have happened if we had charter-school options--as if all children are going to be able to go to charter schools," 
Fitzgerald said.
Critics say charter schools, which are privately run with taxpayer funds, are often unkind to students with disabilities and kids with special needs such as discipline problems. In June, the Government Accountability Office announced findings of a comprehensive study on charter schools' enrollment of special-needs children. The report showed that while, overall, charter-school enrollment has exploded, enrollment of disabled students has not kept pace.
Fitzgerald said the state's schools are pushing kids, particularly African American males, out of schools through the use of zero-tolerance discipline policies. She added that the CDF is about to release a study that examines the affects of zero-tolerance policies. "Talking about charter schools (as if they) would solve this problem is an absolute false premise, and it's disconcerting," Fitzgerald said.
8/24 -- This story is updated to reflect a correction. Forest Thigpen is the president of the Mississippi Center for Public Policy. An earlier version misidentified Thigpen as the executive director of the Mississippi Public Policy Center. The Jackson Free Press apologizes for the error.
More like this story