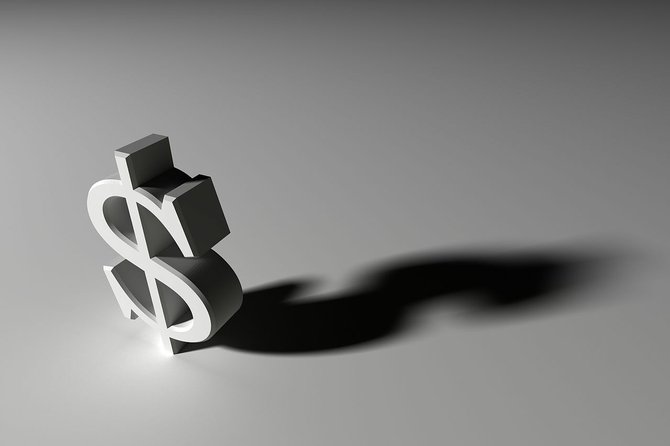 Ask almost any college student whether they have student-loan debt, and you'll probably get a groan for an answer. If the student is in a graduate program, that groan will likely turn into a whimper.
Between ever-increasing college tuitions and flattening of personal incomes for most middle- and low-income families, the only way many students can pay for college is to borrow. And even if the education is sub-par, students have no way to discharge that debt legally, making student loans and murder about the same in the eyes of the law; as Ohio State economic historian Lawrence Bowdish wrote in 2010—no statute of limitations exist for either.
Last year, about 52 percent of Mississippi collegians graduated with student-loan debt and, on average, the bill came to about $22,000 for a four-year undergraduate degree, putting Mississippi in the middle of the pack in the United States. Nationally, the figure is more than $27,000 by some estimates. Add credit-card debt, for books, clothes or nights on the town, and the debt climbs to around $40,000.
Many Americans have lost confidence in the value of a college degree. The average starting salary for a college graduate is around $45,000, meaning that many students begin their careers with debt equal to a year's pay.
President Barack Obama declared recently that it is imperative that all young people have the opportunity to go to college, and the long-term outlook still bears him out. Over a lifetime, college grads will make about a $1 million more than those with only high-school diplomas. College educations ensure that young people will contribute more to the economy and are better prepared for taking on the challenges necessitated by a world hungry for the expertise that will keep humanity humming along on an upward trend.
But at the same time that higher education is critical for America's future, the amount that parents can pay is shrinking; even high-income families are turning to student loans these days. Scholarships are also declining, down 10 percent in just the past year, reports Sallie Mae (the largest lender specializing in education loans) in "How America Pays for College 2012." The proportion of students receiving scholarships is down to 35 percent. College loans make up for those deficits. In fact, student-loan debt is the only form of consumer debt that has continued to climb when other forms of consumer debt have fallen for the past four years. The total bill to Americans is now in excess of $1 trillion.
It's critical that students understand the type of colleges and loans available. The riskiest type of student loan is a private loan, states the Project on Student Debt in "Student Debt and the Class of 2010."
"No more a form of financial aid than a credit card, private student loans typically have uncapped variable interest rates that are highest for those who can least afford them," the report states. Congress backed up that premise in "Private Student Loans," a report based on a two-year investigation of for-profit colleges. Publicly traded companies and private-equity firms own about three-quarters of those institutions, which include Antonelli College and Virginia College in the Jackson metro area. The scathing report states that they have made recruiting their primary function, instead of quality instruction.
"Enrolling students, and getting their federal financial aid is the heart of the business," summarized The New York Times just a few weeks ago. The Hill's Congress Blog states that Goldman Sachs owns 40 percent of Education Management Corporation, which runs online schools such as The Art Institutes with locations across the U.S.
Private student loans aren't limited to for-profit schools, and students would do better with federal loans. The Project on Student Debt says that for the 2007-2008 school year, more than half of the students with private loans borrowed less than they could have in federal loans; about a quarter of them relied solely on private loans.
The bottom line, based on numerous reports on the subject, is that college students will fare better financially at public or private non-profit colleges and universities with federal Stafford or PLUS loans, which are all subject to regulations and oversight. It may not be ideal, but at least students can find a modicum of comfort in know that the overall goal is quality education instead of profits to shareholders.
Comment at www.jfp.ms. Email Ronni Mott at ronni@jacksonfreepress.com.
More like this story
More stories by this author
Like independent media outlets around the world, the Jackson Free Press works hard to produce important content on a limited budget. We'd love your help! Become a JFP VIP member today and/or donate to our journalism fund. Thanks for considering a JFP VIP membership or one-time support.