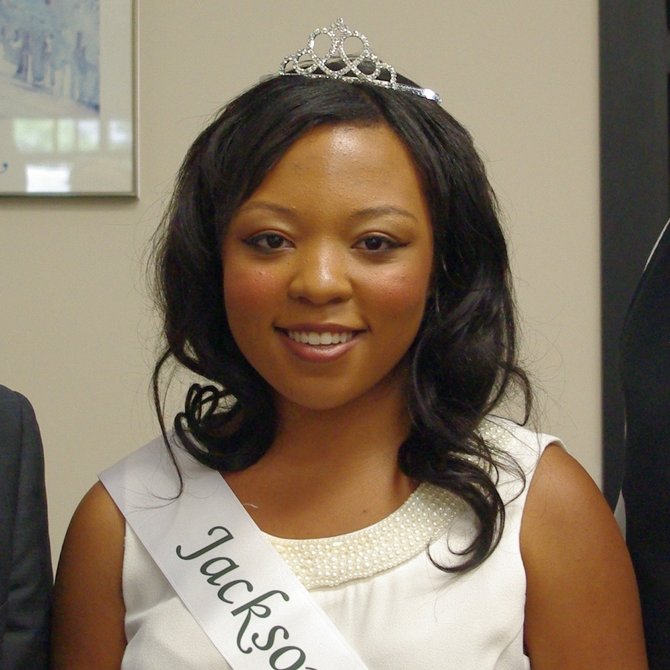 Kristy Johnson is one of the capital city's newest ambassadors. As Jackson's Miss Hospitality for 2012, she will greet conventions and participate in events throughout the year to promote tourism in Jackson.
Johnson, 21, graduated from Jim Hill High School and is now a student at Jackson State University. She is majoring in psychology and plans to go on to study clinical psychology at Mississippi State University. Eventually, she hopes to work for the FBI as a criminal psychologist.
Johnson volunteers with Big Brothers Big Sisters, Habitat for Humanity, Stewpot and the Blair E. Batson Hospital for Children. In her new role as Miss Hospitality, she will participate in events for National Tourism Week next month and the Hometown Hero Awards, sponsored by the Jackson Convention and Visitors Bureau, in June.
The Miss Hospitality Pageant started in 1949, and winners from around the state promote tourism and economic development. This year, about 40 women ages 18-24 will compete in the state pageant, representing their hometowns and home counties and hoping to win some of the $100,000 in prizes and scholarship money available through the pageant.
The state Miss Hospitality pageant will be held July 28-29 in Hattiesburg. For more information, visit misshospitality.com.
More like this story
More stories by this author