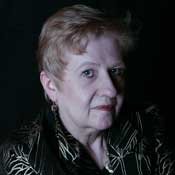 It's easy to criticize. I know this intimately. In fact, I'm considering hiring a private detective to search for that half-full glass.
I used to think that finding the proverbial flies in life's ointment was one of my greatest strengths. Give me a scenario, and I can find something that could go wrong, one barrier to overcome, one reason why it won't work. That mind set served me well when I tested software and wrote user manuals. Finding and fixing potential "gotchas" made the products better, even if it didn't do much for my social life: Engineers hate to be wrong.
The editing process gives me ample opportunity to find stuff that could be better. I try never to let my questions go unanswered, and I never assume that another reader will understand something that puzzles me. OK, call it ego, but my first working thesis for editing is that if I don't get it, neither will you.
I can be overly tenacious for some writers. Tenacious probably isn't the word they use.
If I have one guilt-soothing thought about my talent for finding what's wrong instead of what's right, it's that I know I am not alone. Certainly, when it comes to politicians, the entire country is quick to blame and slow to praise. Politics turns the bunch of us into glass-half-empty Negative Nancys.
Granted, the president, Congress and even local politicians get some deserved hits. I don't know about you, but when something goes wrong, I look for the guy in charge. I really want to know, for example, whose good idea it is not to clamp down and tightly regulate the financial industry. You know, the same financial industry that brought us the near collapse of the global economy.
My heart is with the Occupy movement, although my back does better on my Posture-pedic. I love the Occupy Wall Street (and Mississippi) folks even as they lurch about trying to find their true north. I've been ranting about corporate greed for eons and can rattle off a near-alphabetical litany of Big Business' ills brought to bear on unsuspecting citizens, from avarice to pollution to war profiteering. Ask me about the good things public corporations have done lately, and I'll need some time to ponder. And don't get me started on Citizens United, one of the most egregious Supreme Court rulings ever. It says that corporations are people, too, and gives them the ability to fund candidates of their choice.
We Americans need a heck of a kick in our collective pants to get us up off our comfy couches and into the street to protest. For conservatives, the country delivered that kick when it elected its first African American president. Yeah, I know: The color of Barack Obama's skin had nothing to do with it. Whatever. Still, no other single event has galvanized the political right as strongly that I can remember. And I've never seen a new political party spring up with the alacrity and money-might of the Tea Party. It is a force to be reckoned with.
I also can't remember a time when our two great parties were so thoroughly intractable. It really makes no difference what side of the aisle you favor when both parties cross arms and turn backs, insisting that negotiation isn't a possibility. That kind of behavior may work in hostage situations, but who exactly are the hostages here? Take your pick of the rhetoric: The hostages are the American people. But if we're the hostages, who is asking for ransom?
Obama has attempted appeasement and diplomacy. Give the man credit for trying, but like Yoda said, trying ain't doing. And with their leader's efforts bearing little fruit, Democrats are spinning on their self-made hamster wheels like emasculated lab rats.
In the midst of the ubiquitous stalemates and hysteria, it's easy to lose sight of progress. Especially when the GOP presidential hopefuls work hard to present themselves as good looking enough for the prom and far right enough for Tea Party reactionaries.
I was glad to see the president finally embracing the "Obamacare" moniker for the health-care reform bill--lest we forget, the centerpiece of his candidacy. His promise of universal health care is why Americans voted for him, but that was a couple years ago, and we've forgotten that in an unrelenting barrage of condemnation. Clearly, "Obamacare" is intended to act as a constant thorn in the paws of those who voted against him.
"They call it 'Obamacare,'" the president told an audience in St. Louis recently. "I do care, that's right. The question is: Why don't you care?"
It's a damned good question for those who would have millions of Americans suffer for lack of health care, as well as for those who trumpet its cost while ignoring the fact that the country pays for not having universal care through absurd insurance premiums, huge public-health costs and declining wellness milestones at every turn.
If we're to live up to our "greatest country" rhetoric, we simply can't do it by disregarding millions of sick and impoverished people. It doesn't take a big leap to realize that as long as 46.2 million live in poverty (including one out of every five children), every citizen suffers. Mississippi has the highest rate of poverty in the country at 22.5 percent. Impoverished, sick people don't contribute; impoverished, sick children don't learn.
And yes, I've heard the rants about how America's poor aren't really poor--not like the poor in India or Guatemala. Fine. You try to live on $11,139 (about $214 a week) in America and tell me how it works out for you.
The Affordable Care Act is a huge step toward achieving health equity for all citizens, despite its being imperfect, complicated and sprawling like our democracy. But the act has already provided Mississippians with peace of mind, eliminating lifetime limits and pre-existing conditions for children. Kids can stay on their parents' policies until they're 26, and gramps can get his prescriptions filled at half off. Mississippi also has quietly taken millions in grants to improve its public-health infrastructure, build community health centers, expand its home visiting programs for at-risk families and much, much more.
You won't hear about any of this from the GOP or the Tea Party in Mississippi. It doesn't serve their purpose. What I want to know is why the hell the Democratic Party isn't shouting it to the rooftops. Maybe it's because half the beneficiaries of the act are people of color.
No. That can't be the reason. I guess it's just easier to criticize when your purpose is winning at all costs. Yeah, that's it.
More like this story