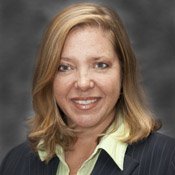 Jackson's downtown Hilton Garden Inn, known to locals as the King Edward Hotel, has a new general manager: Marlene Macaluso.
Even though Macaluso has only been at the hotel for three weeks, she has been in the hotel business for 30 years. She got her start working as an intern in upstate New York. She took her first real hospitality job with Divi Resorts based in New York City.
"I've worked at all types of resorts, beachfront resorts, airport hotels and historic hotels," she says. "Historic hotels are my favorite."
From upstate New York to Birmingham, Ala., to New Orleans, La., to Orlando and Miami, Fla., to Puerto Rico, Aruba and islands in the Caribbean, Macaluso has traveled and worked in interesting places and met people from all walks of life.
"Through weddings or giving someone their first job, I get the chance to impact people's lives," Macaluso says.
In addition to ensuring guest satisfaction, Macaluso has many other duties including overseeing the day-to-day operations of the King Edward. Macaluso says her most rewarding work, however, is teaching.
"I love to teach and watch the associates gain knowledge and grow," she says. "They are so eager to serve others."
Macaluso declined to give her age or other personal details. Asked how she balances her personal and professional life, Macaluso laughs.
"I do try to separate myself at least once a week from the hotel business."
More like this story
More stories by this author