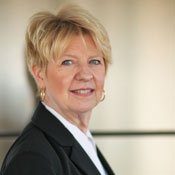 If Lydia Quarles has her way, Mississippi will no longer rank as the 49th state in the nation for the number of females serving in elected office.
Last fall Quarles began coordinating efforts with the Mississippi Commission on the Status of Women to host the "Women and Applied Politics Seminar" this weekend at the state Capitol.
Quarles, a senior policy analyst at John C. Stennis Institute of Government, wants more resources to support women who want to run for office. When Commission Executive Director Pam Johnson approached her last fall, she felt it was a timely endeavor with the upcoming November 2011 statewide elections.
"We want to inform women about the ins and outs of campaigning, how to approach the media, how to use your political party, about gender stereotyping in voting practices, raising money and the state's campaign financing report requirements," Quarles says. "We also want to inform women more generally about the political process."
Quarles says statistics show that in political races where women and men run against each other, women are just as likely to win as men. But the reason more men than women are in leadership positions is simply because few women run for office.
The Stennis Center for Public Service and The Foundation for the Midsouth are also hosting the seminar that will feature a keynote address from national political consultant Jimmie Moomaw. Several women serving as elected officials in Mississippi from various parties will also speak about their personal experiences in leadership.
As a policy analyst, Quarles researches and writes about the impact of local, state, and national policies for lawmakers and citizens. She is currently writing about the affect of the Personhood Mississippi's 2011 ballot initiative asking voters to determine if life begins at fertilization. A native of Wichita Falls, Texas, Quarles, 58, moved to Starkville when she was a teenager. She received her bachelor's degree in communication and master's degree in political science from the Mississippi University for Women and her law degree from Samford University. She divides her time between Starkville and Jackson, where works with her husband Jim Mozingo at the law firm Knight, Mozingo, Quarles and Simpson in Ridgeland.
To register for "Women and Applied Politics Seminar" Jan. 15, 8 a.m. to 4 p.m., visit the Stennis Institute website, or e-mail [e-mail missing]. The seminar is $75 and includes lunch.
More like this story
More stories by this author