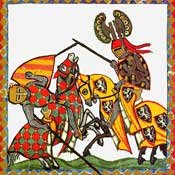 Mississippi, like 10 other states in the union, doesn't have a shield law that protects journalists from revealing sources, turning over documents or answering subpoenas. In 40 states, reporters and editors have some protection in varying degrees. The existing shield laws protect journalists from threatening actions of the power holders they are covering.
That's why U.S. District Judge Marco Hernandez of Portland, Ore., confused a lot of people when he ruled the First Amendment didn't apply to a particular blogger from Montana. Obsidian Finance Group sued blogger Crystal Cox for saying bad things about them. The judge ordered Cox to pay $2.5 million in defamation damages. He made news for deciding that Cox wasn't a "real" journalist.
But hold on a minute—does this give you the false impression that journalists are allowed to defame people at will if a shield law is in place? And doesn't the First Amendment protect all Americans?
Libel is when you defame somebody in writing and print it. It's similar to slander in that it is malicious and false, but slander is what you say out loud. Libel is what you write. Both acts are illegal and can land a careless attacker in civil court.
Journalists everywhere have to worry about libel, no matter how great a shield law gets passed. It's not just a journalism thing.
Cox called Obsidian's CEO a thug, a thief and a liar. She couldn't prove it was true. She argued that the defaming information came from a source she would not reveal. Although the judge took time to outline how he decided Cox was not a journalist, it didn't matter. If you attack someone personally and without foundation, you can get sued and you can lose, journalist or not. Pretty simple lesson here: Don't do it.
If a Mississippi blogger defamed an Oregon entity with means, he or she could face Judge Hernandez. The suit gets filed in the state the plaintiff lives and the libel appeared. Libel can appear anywhere instantaneously.
The only defense a journalist (or any American) really has against libel lawsuits is the truth. But even if a subjective comment or opinion is based in fact, that's not reason enough to share it. Most editors won't allow personal attacks to make it into print.
If someone in the public is lying, stealing and cheating, then of course people need to know. That's why journalists work hard to get legal documents, push for open meetings, and praise real transparency in public affairs and not just the PR-prepped politicians who think "transparency" is the hip new buzz word.
It means being so open that the sun can shine in, and if the glass has a smudge on it, no one gets upset if you use some Windex to see better. While this seems obvious with public officials or those who use public funds or other resources that belong to all of us, private citizens are pretty much off limits. Journalists are not likely to tell you that your neighbor who is sleeping around because his wife drinks too much. First, you probably knew that. Second, we are too busy filing Freedom of Information Act requests and finding people to explain complicated issues.
The other issue is the question of the status of bloggers. Are they journalists? You don't have to have a license to be a journalist in this country. You don't have to have a degree. You become a professional when you prove yourself, and someone pays you for your work or recognizes you in other ways, with an award or with respect in the community.
Not all bloggers are objective, fair with the facts and careful not to insult. It's probably why the word blogger has a negative connotation. That's not the whole story. Many bloggers have energy similar to the early pamphleteers in our country's revolutionary days. The tradition of one voice speaking out against corruption, deceit, unfairness and tyranny is truly American. Our freedom of speech is spelled out in the Bill of Rights. It's not my private privilege as a journalist, it's your birthright.
The Cox ruling should not hamper bloggers or journalists from going after the truth. Anyone who wants to do this kind of work is welcome to the game as long as they are diligent, honest, ask questions and can take criticism. Having an editor is crucial for most journalists, whether they need a sounding board or guided direction. Bloggers don't necessarily have that extra layer of checks and balances.
Mississippi needs the shield law that could get whistleblowers and other reluctant sources to reveal corruption that we all need to know about. The U.S. also lacks a federal shield law, although Congress came close to passing one in 2010.
"For too long, journalists have been prosecuted and incarcerated for refusing to hand over source names and information they have gathered while on the job," the Society of Professional Journalists stated on its site in support of a federal shield law. "Many have lost countless dollars and resources fighting the battle. Others have lost days of their lives in jail."
Most journalists I know are willing to go to jail if it comes down to it. We won't do it just for kicks, though. Don't confuse us with Facebook posters who flame with their hormones or with bloggers who are a little bit (or a lot) meaner. Above all, we insist on the truth.
More like this story
More stories by this author